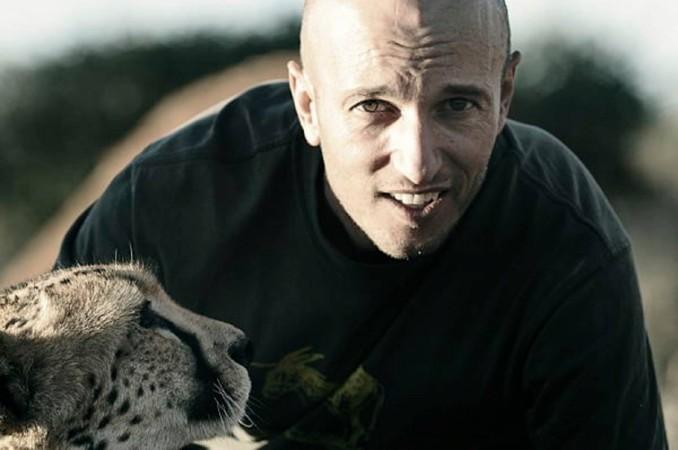 Award-winning South African filmmaker Carlos Carvalho died after a
giraffe
head-butted him during a shooting of a television movie. The incident took place at Glen Africa Country Lodge in South Africa Wednesday, May 2.
According to Deadline, the 47-year-old filmmaker was shooting for a German movie Premium Nanny 2 in a game lodge while he was trying to get close shots of Gerald the giraffe. That's when the giraffe head-butted him.
He was flown to the Johannesburg's Milpark Hospital immediately. But he died due to injuries on the same day at 8.50 pm local time.
Carvalho's film crew agency, CallaCrew took to Facebook to announce his death. "It is with a very sad heart that we have to announce the passing of Carlos Carvalho, one of our favourite DOP's," they wrote. "Carlos was filming a feature at Glen Afric and had a fatal run in with a giraffe on set. He was flown to Milpark Hospital but succumbed to his injuries 20:50 last night."
Carvalho's production company told Entertainment Weekly that he was working as a second unit camera operator for the television movie when the accident happened.
Who is Carlos Carvalho?

Carvalho was an award-winning filmmaker.

He won an African Movie Academy Award in 2014 for his cinematography work in The Forgotten Kingdom.

Carvalho also won Silver Lion at the 2003 Cannes Film Festival for a Childline public service announcement.
Recalling the incident, Dirkus Van Der Merwe, one of the crew members told The Telegraph that the giraffe just "seemed to be inquisitive" even after it had been chasing another crew member earlier.
"We started shooting close ups of its body and its feet. Then while Carlos was looking through the camera eyepiece Gerald swung his neck and hit him against his head. It came out of nowhere and Carlos didn't even see it coming. He wasn't aware of the danger," Van Der Merwe added.
However, Richard Brooker, the owner of the Glen Afric Country Lodge, told The Telegraph that the giraffe did nothing wrong. Instead, he blamed Carvalho, saying that he had ignored the safety instructions of not approaching the animal.
"The giraffe will stay on the property. "Gerald will remain at the lodge. He did nothing wrong," Booker further added.