Bana Alabed, an eight-year-old Syrian girl, who became a global sensation with her Twitter updates, has been named one of the most influential people on the Internet by Time magazine. On Monday, Time magazine released the list of 25 most influential people on the internet and the list includes singer Katy Perry, US President Donald Trump and Kim Kardashian.
Time named the 25 most influential people on the internet based on their global impact on social media and their ability to drive news, the magazine explained.

Bana was named as one of the most influential because of her tweets about Syria that made the world notice. Her Twitter account went viral with thousands of people following her and she became the poster child for Syria's thousands of struggling children.
Here are 7 things to know about Bana Alabed.
Who manages her Twitter account?
The @AlabedBana Twitter account with more than 3,65,000 followers is managed by her mother Fatemah al-Abed. Bana joined Twitter in September 2016 and has tweeted 746 times now. Fatemah, who is a global peace activist, has more than 285,000 followers. Bana has a verified Twitter account.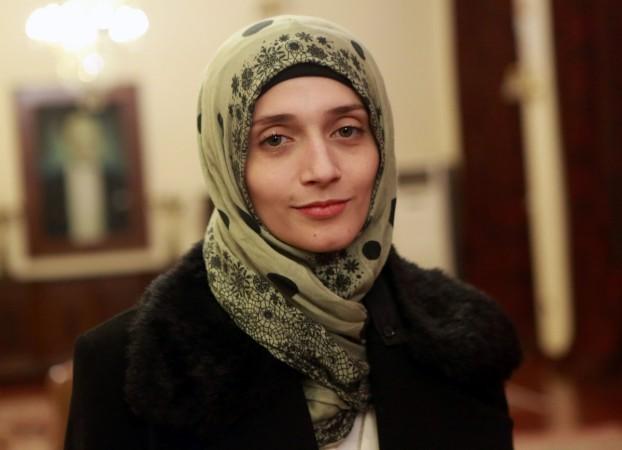 Bana's first few tweets
On September 24, 2016, she first tweeted about peace and then she talked about people dying in Aleppo city, Syria.
"I need peace," her first tweet read. "I can't go out because of the bombing please stop bombing us," she tweeted later.
"People are dying like flies here I don't know what is next. The bombs are just like falling rain."
"I can't even have proper breathing. I need peace please."
"Aleppo is very good city but we need peace. I want to live like a child but instead I am stressed now."
She wants to publish her memoir
Bana is writing a book titled Dear World in which she will share her experiences about what is happening in Syria and how her family rebuilt their lives as refugees.
"I am happy to announce my book will be published by Simon & Schuster. The world must end all the wars now in every part of the world," she tweeted.
"I hope my book will make the world do something for the children and people of Syria and bring peace to children all over the world who are living in war," she said in a statement issued through her publisher.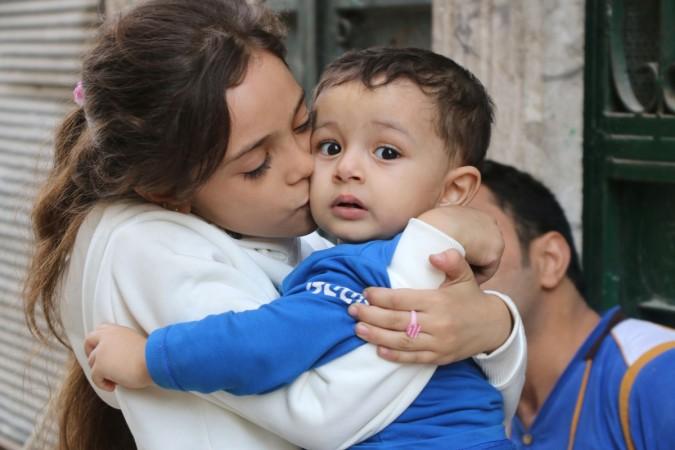 Bana, who is a Harry Potter fan, received ebook editions of the fantasy novels directly from the author, J.K. Rowling. "My friend @jk_rowling how are you? Thank you for the book, love you from #Aleppo. – Bana," she tweeted after receiving the book.
"Hello my friend @jk_rowling, I started reading your books now, my heart is for you. Thank you. - Bana #Aleppo #StandWithAleppo."
J.K. Rowling started a campaign on Twitter to find Bana
In December, Bana briefly vanished from online medium and her account was also suspended. Later, Rowling began a campaign with #WhereisBana hashtag to put pressure on authorities to search Bana and her family. Later, it was revealed that Bana and her family were evacuated from Aleppo. A photo of Bana covered in dust also appeared on social media.
The eight-year-old wrote an open letter to Trump asking him to help the children of Syria. "Right now in Turkey, I can go out and enjoy. I can go to school although I didn't yet. That is why peace is important for everyone including you," she wrote.
"However, millions of Syrian children are not like me right now and suffering in different parts of Syria. They are suffering because of adult people."
"I know you will be the president of America, so can you please save the children and people of Syria? You must do something for the children of Syria because they are like your children and deserve peace like you."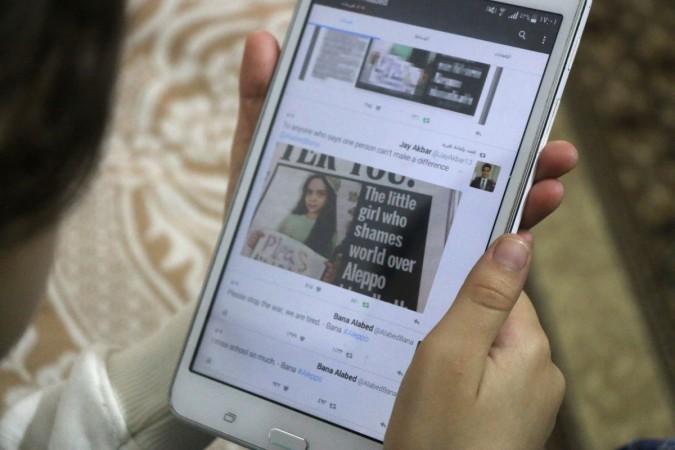 Several social media users have claimed that Bana's tweets and videos are scripted and in fact, her mother is the one who is writing most of her tweets. The New Yorker journalist noted, "Bana's English video statements often have a scripted quality as if she is being coached by her mother to communicate her thoughts in a language that she is only beginning to learn."