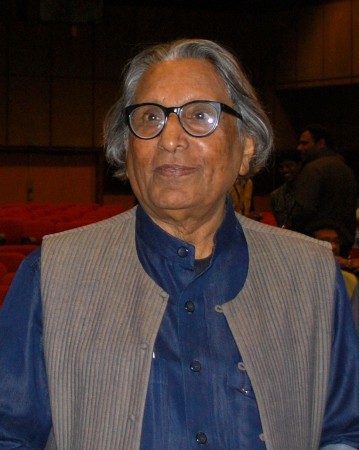 Indian architect Balkrishna Doshi, known for his innovative work in urban planning, won the prestigious Pritzker Prize Wednesday. Doshi is the first Indian architect to receive the field's highest honor, which is also considered as "Nobel for architecture." He will travel to Toronto in May 2018 to receive the award.
He is the 45th Pritzker laureate and the first from India. Before him, Pritzker was won by world-renowned architects like Zaha Hadid, Frank Gehry, IM Pei, and Shigeru Ban.
The prize announcement quoted B. V. Doshi saying, "What I have done for close to the last 60 years, working in rural areas, working in low-cost housing, worrying about India's future. Now all this comes together and gives me a chance to say 'Here we are!' My work is the story of my life, continuously evolving, changing and searching ... searching to take away the role of architecture, and look only at life."
The 90-year-old architect's full name is Balkrishna Vithaldas Doshi, hails from a furniture-making family. In an old interview, he once said that his grandfather's house inspired him to take a step into the field of architecture.
During the announcement, the Pritzker jury said, "Over the years, Balkrishna Doshi has always created an architecture that is serious, never flashy or a follower of trends. With a deep sense of responsibility and a desire to contribute to his country and its people through high quality, authentic architecture, he has created projects for public administrations and utilities, educational and cultural institutions, and residences for private clients, among others."
Born in Pune, Doshi studied in JJ School of Architecture in Mumbai. He also worked with renowned Swiss-French architect Le Corbusier. Doshi is the founder of School of Architecture and Planning in Ahmedabad.
Besides all these, his noteworthy works include Indian Institute of Management in Bangalore and Lucknow, Aranya Low-Cost Housing development in Indore, National Institute of Fashion Technology, Tagore Memorial Hall, Institute of Indology in Ahmedabad etc.