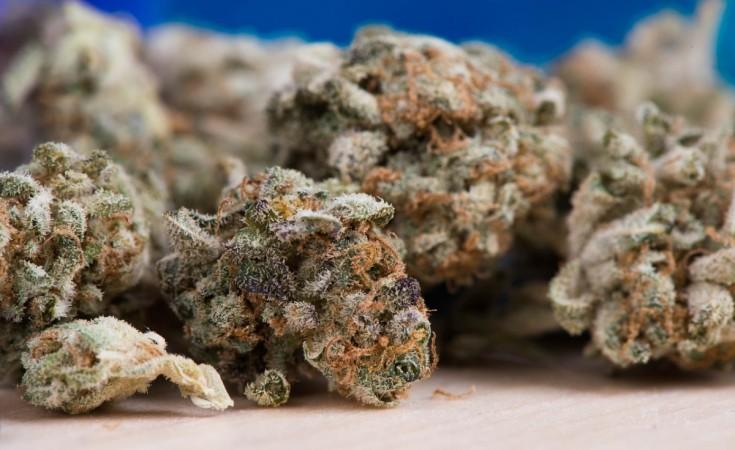 In a landmark judgement, a federal judge in United States' Illinois on Monday, January 22, allowed an 11-year-old girl suffering from Acute Lymphoblastic Leukemia (ALL) to return to school at Schaumburg, even as she is undergoing a treatment regimen that includes the use of medical marijuana.
The judge's ruling came in line with a word by the Education Attorney Darcy Kriha who considered the case of the minor and urged the court to let her attend classes and get help from the school staff in taking her prescriptions.
The minor, Ashley Surin, was diagnosed with cancer when she was two years old. Ashley's parents had last year sued the Schaumburg School District 54 as the district had said Ashley could not attend school with the marijuana patch and the cannabis lotion on her wrist, which was prescribed by doctors.
Ashley's plight
After Ashley was diagnosed with ALL in 2008, the doctors treated her with multiple rounds of chemotherapy and spinal injections.
According to a CNN report, while the treatment sent Ashley into remission, one of the spinal injections given to her at the age of 2 caused seizures which further added to her deteriorating health.
"Medical marijuana is legal in Illinois, and it is against current law for students to use it in school or have school nurses administer it. Now, Ashley Surin is the sole exemption."

— Courtney Murr (@courtneymurr) January 13, 2018
The minors' father recalled an incident from last year where Ashley apparently had a complete body seizure at a grocery store.
Ashley reportedly hit her head hard against a cement floor after which the doctors had to drain the blood from her brain.
"It was the most helpless feeling in the world to see her go down and not be able to help," grieved Ashey's father as he added that her recovery was very slow.
Treating the seizures
It was when the doctors treating the 11-year-old were about to try a fourth drug on her in August last year that Jim and Maureen Surin met a doctor in Illinois who prescribed a medical marijuana patch and cannabis oil and lotion to prevent Ashley's seizures.
The Surins also got their licence to use medical marijuana in order to cure Ashley in December last year.

"The two together are a golden cure for her," said Maureen as she added "She can think better, walk better, talk better. Her brain used to be like in a cloud. Now she can think better and is more alert and she can interact."
Ashley's foot is given patches twice a day followed by a cannabis lotion which is rubbed on her wrist with a tube, a hopeful Jim said.
He went on to explain that the prescribed marijuana patch and the lotion have cannabidiol that prevents the strokes Ashley keeps getting. He added that it's not the type of cannabis with THC (tetrahydrocannabinol)— the marijuana drug that people get high on.
Schools' objection, Ashley's parents filed lawsuit
When Ashley's parents last year filed a lawsuit against the Schaumburg School District 54, their lawyer had stressed: "This is a case of great importance."
The school had refused to let Ashley continue to attend classes with the prescribed marijuana patch and the cannabis lotion on her wrist. The district had added: "We have to follow the law the way it was written."
Also, as marijuana of any kind — even if it is for medical purposes — is not permitted to be used in schools, the Schaumburg school had reportedly said anyone helping Ashley with her prescription could lose their licence or job.
Education attorney for Ashley
However, following the court order, Darcy Kriha, the Education Attorney from Illinois Association of Administrators of Special Education (IAASE) in the US, received a call from Ashley's school superintendent and the school board president.
"We, unfortunately, in some cases, have to abide by state and federal law that contradicts what the school's job is for students and what our obligations are to serve medically fragile and ill students," said Kriha.
Kriha also said Ashley should be allowed to attend the school and that there will be no negative implications for the school staff who help the 11-year-old in her prescription.
The federal jugde immediately issued the order allowing Ashley to get back to her school. "They've changed Ashley's life today and they may've also changed the lives for other children for the better," Kriha said.
Parents relieved
A determined Jim is relieved that his daughter is back in school and will be helped by the school staff during her classes. He has also expressed hope that the existing laws of Illinois over usage of medical marijuana should be changed.
Ashley Surin is a leukemia survivor who suffers from seizures. The ruling will allow her to use a marijuana patch on her foot and oil extract on her wrists to help prevent convulsions. pic.twitter.com/9iPcZajgSA

— Dose (@dose) January 15, 2018
"There were about a dozen people there to welcome her, everyone from her aids and teachers to the principal and assistant superintendent. They were amazing and super supportive," added an overjoyed father.
Meanwhile, as of now, the court's ruling isn't favourable for the other children suffering from ALL in Illinois. The court will conduct a hearing in this regard on Wednesday.