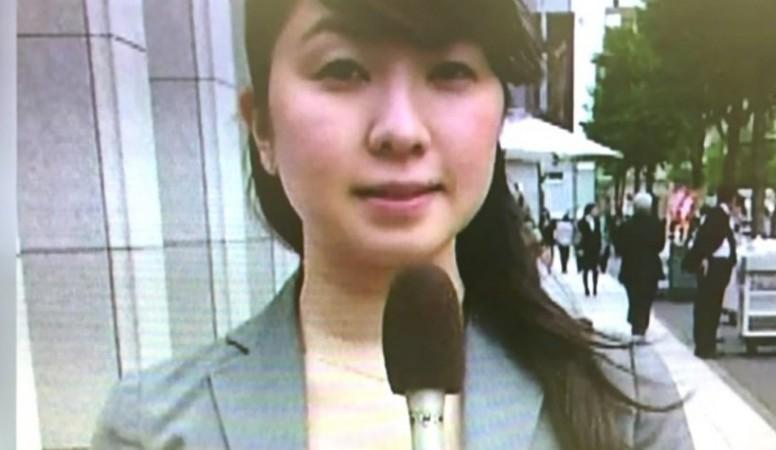 Nearly four years after the death of a young reporter, Miwa Sado, now Nippon Hoso Kyokai (NHK), the Japanese public broadcasting corporation, has released the details of her tragic incident.
Nippon Hoso Kyokai(NHK) employs many reporters in Japan and worldwide for their news services.
The 31-year-old reporter, a victim of Karoshi (death due to excessive work), passed away in August 2013 after delivering 159 hours of overtime in a single month.
Sado joined the public broadcaster, NHK in 2005. On August 2013, she was found lying dead on her bed, with her phone clutched tight in her hands.
A year after the sudden death of Sado, in 2014, the Japanese authorities had declared that 'Karoshi' (death due to excessive overwork) was the cause of her death. They had also informed that the reporter used to get only two offs in a month.
"She was under circumstances that she could not secure enough days off due to responsibilities that required her to stay up very late," the labour office in the Shibuya section of Tokyo has been quoted as saying by Asahi Shimbun newspaper (a leading Japanese daily)
There have been series of deaths in the past few decades in Japan due to Karoshi. Miwa Sado's death is one among those.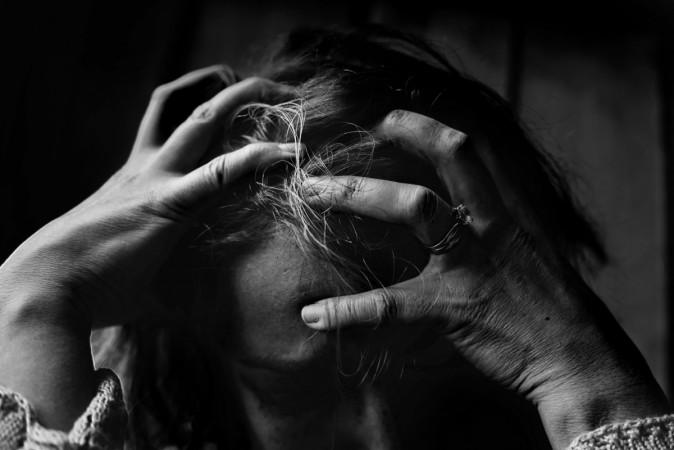 In 2015, a 24-year-old employee Matsuri Takahashi, who worked in Japanese advertising agency, Dentsu, ended her life by jumping off the roof of the company leaving messages to her friends on Twitter about the work stress she had been facing.
Takahashi's twitter handle read- "They're making me work Saturdays and Sundays again," the employee, Matsuri Takahashi, 24, wrote in one post. "I seriously want to end it all. It's 4 a.m. My body's trembling."
"I'm going to die. I'm so tired," she said in another tweet.
Takahashi was also a victim of Karoshi, who worked for more than 100 hours of overtime a month, as per the investigation by labour authorities, much of it unreported and unpaid.
Later Tadashi Ishii, President of Dentsu, resigned from the advertising firm taking responsibility for her death.
KAROSHI- 1980s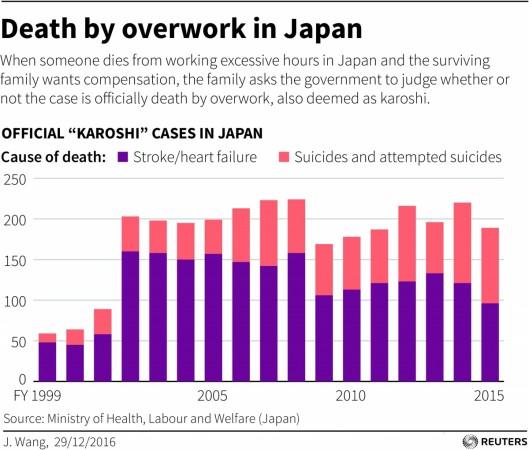 Karoshi was widely recognised as a phenomenon in late 1980s, as tales of blue-collar employees keeling over at work appeared to expose a sinister side to Japan's postwar economic miracle. Over the years, cases of Karoshi have been reported among white-collar executives, automotive engineers and immigrant trainees in Japan.
Grief-stricken parents of Sado
A dedicated staff to NHK, Sado clocked 159 hours of overtime in a month's time, with only two offs. She even worked on June 26, which is supposed to be her birthday.
Miss Sado emailed her parents in an exhausted state and they sensed her sounding weak on call.
When NHK was questioned on the delay in releasing the details of Sado's death, the broadcaster tried to defend themselves and said that Sado's parents did not want them to reveal the truth.
However, the deceased's parents clearly disagree to NHK's statement and criticised the delay by the broadcaster in disseminating the news of their daughter's death. They further said that — even the other journalists who covered the ongoing Karoshi issue were not informed about her death.
Sado's parents also complained over the long working hours her daughter used to be at the office. Meanwhile, another statement was also released by the office Sado worked in stating- "Sado was in a state of accumulated fatigue and chronic sleep deprivation."
When asked for a reply to parent's concern, the Japanese broadcaster NHK in its defence, said- "We decided to disclose her death to all of our employees and to the public to share the company's resolve to prevent a recurrence and follow through with reforms."
In February 2017, the Japanese government and Japan's largest business group, Keidanren, introduced "Premium Friday" that encourages companies to grant workers to leave the office at 3pm on the last Friday of the month. However, only a fraction of companies put it in practice.