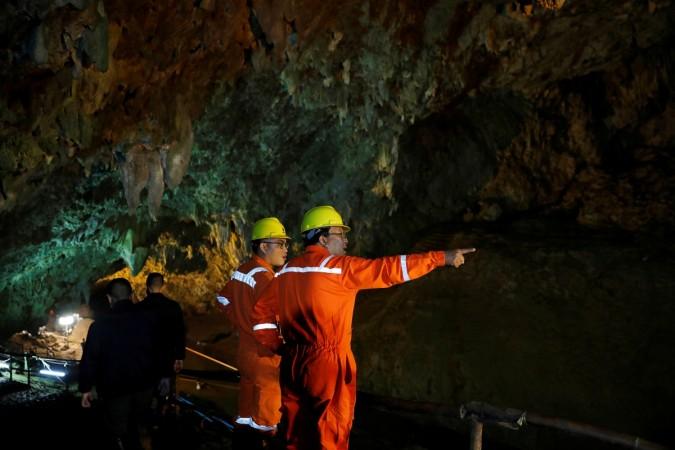 The marvellous attempt in finding the trapped 12 young footballers and their assistant coach inside the cave in Thailand was appreciated by the governor of Chiang Rai province, Narongsak Osottanakorn. He praised the two British cave diving experts, John Volanthen and Richard Stanton, for their dedication in the search operation.
The duo had arrived in Thailand three days after the football team went missing. They are part of the South and Mid Wales Cave Rescue Team.
"Both John and Rick (Richard) have been involved in a good number of rescues over the years, and they have both got an awful lot of personal expertise to take to Thailand," said Gary Mitchell, chairman of the team.
The pair has also been part of a team in France in 2010, where they attempted to rescue a trapped diver.
Stanton, a retired firefighter from Coventry, became interested in diving after watching a programme called 'Underground Eiger' as a child. He then went on to join caving and diving clubs at the university.
He was once part of rescuing six British cavers in Mexico in 2004. As learnt from the West Midlands Fire Service, during that rescue, Stanton had successfully influenced one member of the group terrified of water to make a 180-meter dive out of the cave. He was awarded an MBE in 2012 in the New Year's Honours List for his cave diving rescue services.
Stanton in one of his interviews shared about the difficulties faced during navigating caves. He said, "When people landed on the moon they had a map, they knew where they were going but in a cave, if you are beyond the known limit of the cave, nobody knows where it goes, you never know what will happen around the corner."
A Bristol based IT consultant, John Volanthen grew up in Brighton. His journey of caving started as a scout. In an interview with Sunday Times, he said "Panic and adrenaline are great in certain situations, but not in cave diving. The last thing you want is any adrenaline whatsoever." Volanthen runs marathons and ultra-marathons, as mentioned in his online profile.