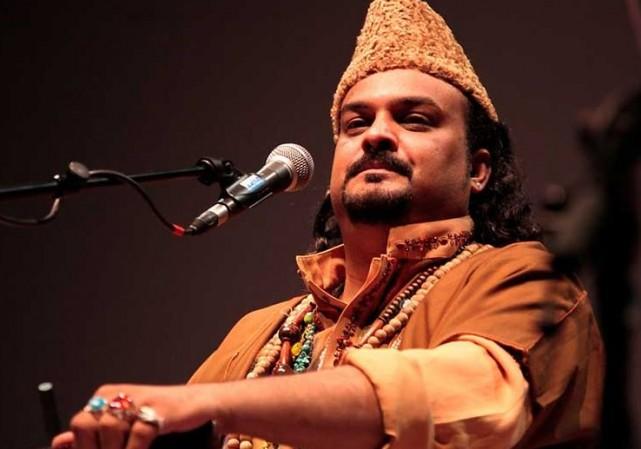 Pakistan's legendary Sufi singer Amjad Sabri's killers have been given death penalty. Pakistan Army chief general Qamar Javed Bajwa announced the death penalty for 10 terrorists, including Sabri's killers, Monday (April 2).
The military's media wing in a statement revealed the names of the 10 terrorists. They were identified as Muhammad Ishaq, Muhammad Rafique, Muhammad Arish, Habibur Rehman, Muhammad Fayaz, Ismail Shah, Muhammad Fazal, Hazrat Ali, Muhammad Asim, and Habibullah.
The statement said that these terrorists had killed 62 people and committed heinous crimes against the state, including the attack on the Pearl Continental Hotel in Peshawar.
Ishaq and Asim were involved in the killing of the singer and attacking armed forces of Pakistan that killed around 17 officials. Sabri was shot dead in Pakistan's Karachi city in a targeted terror attack June 22, 2016. The renowned singer was killed when he was going to record a TV show.
He was in his car when the gunmen crossed the congested Liquatabad area in Karachi and opened fire. The singer was immediately rushed to a hospital, but he succumbed to his injuries. Sabri was the son of renowned Qawwali singer Haji Ghulam Farid Sabri. The singer's family is known for the Sufi art and mystic poetry.
The memorable qawwalis of the Sabris include Bhar Do Jholi Meri, Tajdar-i-Haram, and Mera Koi Nahin Hai Teray Siwa. Before his death, Sabri had shot for Coke Studio Pakistan with singer Rahat Fateh Ali Khan for the song Rang.
Sabri is known for his popular song Karam Maangta Hoon, Main Nazar Karoon Jaan E Jigar, Allah Allah, Dhoom Macha Do, Kaab Ki Raunaq, Kaash Yeh Dua Meri, Ali Mera Dil, Phir Dikha De Haram and Tuloo E Sehar Hai Sham-E-Qalandar.