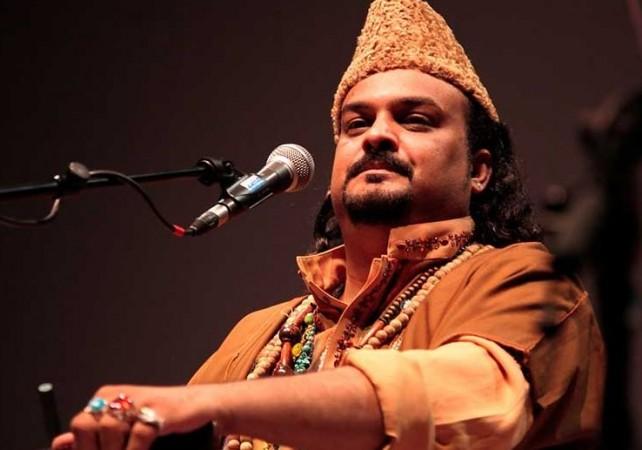 Bollywood celebrities and Pakistani celebrities paid tribute to the renowned Pakistani Sufi singer Amjad Sabri, who was shot dead in the southern city of Karachi on Wednesday.
Bollywood celebrities, including Alia Bhatt, Amit Trivedi and Ayushmann Khurrana, while Pakistani celebs, including Ali Zafar and Mahira expressed their grief over the death of Pakistan's one of the most famous singers Amjad, of Sabri Brothers fame.
Two gunmen fired on Sabri's car on Wednesday in the busy Liaqatabad area. The singer was immediately rushed to hospital, but he died before reaching the hospital.
Check below how Indian and Pakistani celebrities paid tribute to the Sufi singer.
Amit Trivedi: Amjhad sabri from sabri brothers qawwal group shot dead in Pakistan. One more brilliant artist has left us. RIP
"It's very unfortunate, heartbreaking and sad that something like this has happened to an artiste," actress Alia Bhatt told Press Trust of India.
Ayushmann Khurrana: Tragic. Sabri Bros took the qawwali to the west in the 70s. #RIP
Ali Zafar: No words. This is extremely sad, disturbing and unacceptable specially since he had submitted an application for his protection! #AmjadSabri
Jimmy Khan: Shocked to hear about Amjad Sabri. What are we Pakistan? #RIPamjadsabri
Sanam Baloch: #AmjadSabri was a very good friend, he will be missed. Rest in peace
Sonu Nigam: Amjad Sabri, Tragic departure! Not just sang wth me bt escaped death with me and my fmly on 10 April 2004 from a bomb blast in Karachi. RIP
Mahira Khan: Sad and shocking.. Huge loss to the nation. Prayers for the Sabri family. Thank you Amjad Sabri
Sona Mohapatra: Amjad Sabri of the legendary Sabri brothers was shot dead in Karachi.Deeply shocking & disturbing.The world is indeed standing on its head.
Humaima Malick: Inna lille hai wa inne elaihe rajeoon. We will not digest this! In absolute shock! #AmjadSabri
Richa Chadha: RIP Amjad Sabri. You can kill an artist, but art is eternal. Big loss for music globally #stopviolence
Mawra Hocane: My GOD!!! horrified by such brutality. Saddening & utterly Disturbing. #AmjadSabri