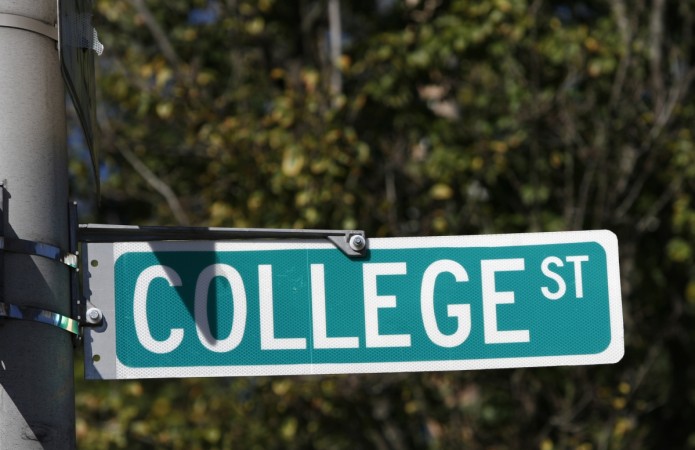 A 13-year-old boy from Chennai has been labelled as the best debater globally after participating in a worldwide competition for young orators.
Aadi Sai Vijaykaran, a class 8 student from KC High in Chennai, participated in the Junior Debate Championship at the World Scholar's Cup held at Yale University from November 16 to 21. He came out victorious in the competition to be awarded the 'Best Individual Debater', an award no Indian has won before.
Becoming the best young debater in the world took a lot of hard work for the young 13-year-old.
"I took quite a bit of time to prepare for this year-long contest. But, it has been a very interesting process...from getting a deep understanding of the syllabus and topics, practising and improving my public speaking and writing skills to working on my body language, I did it all. Motivation from my mother Vanitha Venugopal and father Vijay helped to be steadfast and work all the way till the end. I also trained at A to Zee Creativity — to practice, train and refine my skills with other scholars," Aadi was quoted as saying by The New Indian Express.
Aadi explained that the contestants were given debate topics at the beginning of the year. This year, they were given to choose between market economics, the science of memory, human relationships. History of diplomacy, literature, art and music.
"There are several speakers who I draw inspiration from. One of them is Barack Obama and Shashi Tharoor. I wouldn't declare myself a fan, but I have certainly learnt a lot by watching these speakers," the youngster added.
The competition saw more than 40,000 participants across the world in 149 different locations. Aadi said that he had to buck up and work hard after the round in Kuala Lumpur earlier this year when he was placed at the 400th place.
At last, Aadi (who was part of a three-member team from India) was chosen as the best overall debater when he came face-to-face with teams from Pakistan, Oman and Australia at Yale University in the United States.
He also came third as the best scholar. In one year, Aadi won 40 medals and nine trophies.
Congress leader Shashi Tharoor, from whom Aadi drew inspiration, tweeted his congratulations to Aadi on Tuesday.
Congratulations to Aadi Sai Vijaykaran, a 13-year-old from Chennai, on being adjudged the world's best School debater at a global contest held at ⁦@Yale⁩ : https://t.co/exBYdwpjWj

— Shashi Tharoor (@ShashiTharoor) December 26, 2018