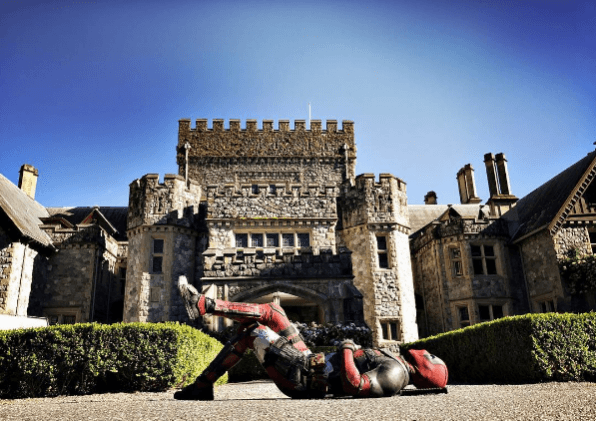 With the records broken and made by Deadpool in February 2016, you would think that Deadpool would be an instant answer to the highest-grossing R-rated movie of all-time. However, it's not right. Deadpool 2's prequel fell a few million dollars short of earning the top spot in the table.
The X-Men movie is the second highest R-rated movie of all-time so far, in terms of box office records, with a worldwide collection of $363 million. So who's on top? Well, it's the Christ.
Deadpool 2 is up against The Passion of the Christ to become the highest-grossing R-rated movie. Currently, Box Office Mojo notes that the 2004 movie is at top of the list with a lifetime grossing of $370 million.
Judging by the buzz created by Deadpool 2, it shouldn't be difficult for the movie to beat the Christ and become the highest-grossing R-rated movie of all time.
According to Deadline, Deadpool 2 is already earning the number one spot with its Thursday night collection. The site shared that Deadpool 2's Thursday night collection is estimated at a whopping $15 million, which is the best preview for an R-rated movie so far. The earlier record was held by the movie It, which collected $13.5 million at the box office.
Trade analysts predict that the Reynolds–Josh Brolin-starrer could open to a record-breaking $130-150 million in the US market alone. BOM predicts that the Deadpool 2 will earn at least $132.7 million and over.
If this happens, not only will Deadpool 2 pace faster towards winning the tag of the highest-grossing R-rated movie of all time, it is sure to break several other records on its way to the top.
Forbes notes that the foul-mouthed anti-hero movie will record the Biggest R-rated opening weekend, biggest 20th Century Fox debut ever, biggest R-rated Thursday previews, biggest R-rated opening day collection, biggest R-rated second day collection, biggest R-rated Sunday collection, biggest non-holiday R-rated Monday collection, biggest opening weekend collection for actor Ryan Reynolds and Biggest X-Men debut ever.