There's a lot riding on the shoulders of Reliance Jio as many are expecting the company to shed light on several things during its Annual General Meeting (AGM) that is expected to kick-off at 11 a.m. IST on Friday.
At the meeting, RIL's chairman and managing director Mukesh Ambani will address shareholders, investors and the people of India and reveal some interesting plans for the future. We narrowed down a few highly-expected announcements that will be made by Ambani on Friday, but nothing has received an official confirmation yet.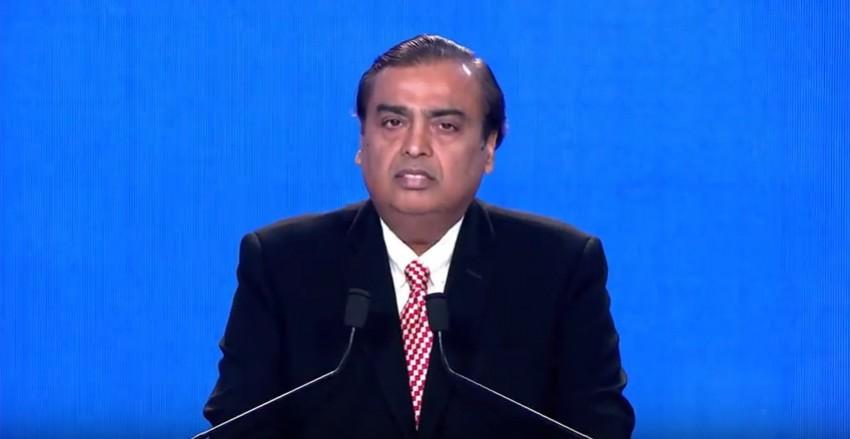 Reliance Jio is expected to finally launch the long-rumoured 4G VoLTE-supported feature phone to bring connectivity across India with affordable hardware. In addition, rumours are rife about JioFiber FTTH broadband service launch and new prepaid tariffs since the three-months of Jio Summer Surprise and Dhan Dhana Dhan offers are nearing expiry.
International Business Times, India, has a confirmation that there could be a "key customer centric" announcement to be made on Friday, and it is safe to assume that one of the three could receive an official confirmation.
There's a lot of mystery around these rumours, but it will all be put to rest when Ambani takes the stage on Friday morning. If you are a Jio user, there will be some important announcement coming your way, but anyone interested in what's next for Jio must watch Ambani address to the nation.
Where to watch Mukesh Ambani's AGM speech live?
Ambani's AGM speech will be live streamed across various media channels. International Business Times, India, will bring a live coverage of the event with a focus on important announcements, but you can tune into any of the following channels to watch Ambani speak live:
YouTube
Facebook
Twitter