It's already Christmas eve in eastern parts of the world and the Santa Claus is all saddled up for the world tour with Rudolph and eight of his Reindeer palls to distribute gifts to children.
Many kids will be eager to know where St. Nick head first to, from the North Pole and to help them get live tracking information, the search engine giant Google and the US government-run North American Aerospace Defense (NORAD) command have made arrangements to keep a tab on his tour.
Here's how to track Santa Claus live on Google Maps:
Step 1: Launch the Google Maps>> Go to Location sharing
Step 2: there you will find the Santa Claus account to the right side of your image and tap on it.
Step 3: Click 'OPEN SANTA TRACKER' and you will be taken to the official website
Step 4: There, you will see the countdown for Santa Claus trip commencement time. until then, users can explore Santa's village, play games and also learn to code in a fun way.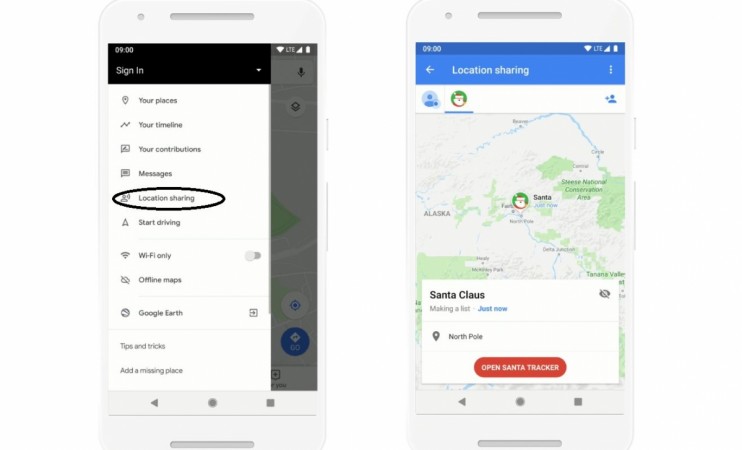 Here's how NORAD offers live Santa tracking information
Like Google, NORAD has opened the dedicated webpage to offer similar infotainment service, in addition, to live to track the Santa Claus trip. It can be noted that this is 63-years tradition of NORAD to help children track St. Nick's journey during the Christmas Eve. It offers the service in several languages including—English, French, Portuguese, Spanish, Italian and others.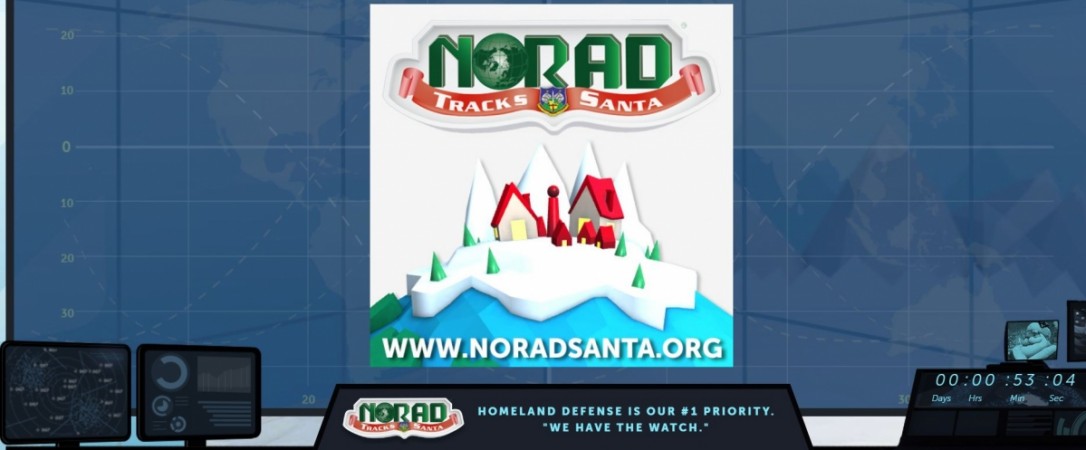 There's a quite interesting story behind the six decades plus years of CONAD (now NORAD) tradition. It all began with an error on a newspaper ad in 1955 which linked the phone number to inquire on where is Santa Claus, but when several children dialled the number, it went straight to Continental Air Defense Command (CONAD) operations center in Colorado Springs.
There, Colonel Harry Shoup, embracing the holiday spirit answered the calls from children and also assigned some of the calls to his subordinates, so that all the anxious kids get to know that Santa is on the way with the gifts to their home. Since then, it has grown to become a huge tradition.
Now, with improved technology, NORAD offers on live St. Nick tracking service on the internet and mobile. Users just have to log in to the 'noradsanta.org' for all the information.