JioPhone has established a new trend in the mobile industry, forcing other telcos to launch smartphones with data and voice bundles.
But being the first to launch the cheapest way to get 4G VoLTE hardware in the form of a feature phone has its own perks.
The company had to stop accepting orders on the very day it started taking JioPhone bookings in August due to overwhelming demand.
Millions of people came forward to book the JioPhone, even though it attracted a nominal fee of Rs 500. The remaining Rs 1,000 was to be paid at the time of delivery.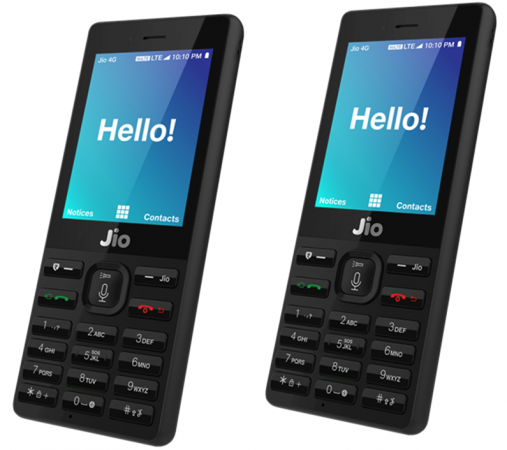 The cost of the phone will be refunded to the user of the JioPhone after three years of regular recharges and surrender of the mobile phone. The popularity of this idea stuck and people were convinced to buy the "essentially free" feature phone.
Despite incumbents such as Airtel, Vodafone and BSNL offering similar deals with affordable smartphones from third-party OEMs, JioPhone's suspended pre-booking has kept many waiting. Not for long, or at least that's the word out there.
JioPhone deliveries began in smaller towns just last month, and people in metro cities are now receiving notifications to collect their booked phones.
TimesNow is reporting, citing anonymous sources, that bookings for the JioPhone will commence once the deliveries are completed, which would take 15-30 days.
"JioPhone, 'India ka smartphone' is committed to fulfilling the country's digital vision. Jio welcomes the initial 6 million Indians who are moving to digital life with the JioPhone and will soon announce the next JioPhone booking date," a spokesperson from the telecom company said in a statement to IBTimes India.
It was earlier reported that Reliance Jio would commence booking of the phone by the end of October. But the timeline has passed and there's no official confirmation yet.
If you're considering purchasing the JioPhone once it is available again, there are few things you must know.
The phone itself features a 2.4-inch display, 2MP camera, a 2,000mAh battery, 4G VoLTE support and access to MyJio apps.
One of the strongest USPs of the JioPhone is its capability to screen the phone's content on any TV, turning it into a smart one.
Buyers must make sure they regularly recharge their numbers in order to be eligible for a refund of Rs 1,500 after three years.