Smartphones these days come in different shapes, sizes and costs. Of all, the price matters the most if you're not looking to burn a hole in your pocket to be up to date with the trend. Thankfully, there are smartphones as cheap as Rs. 5,000 and even lower, as telecom operators in India are going the extra mile to make the country more digital.
The idea of smartphones costing as low as Rs. 1,500 seems surreal, as it is merely the cost of a feature phone (or as some might call it 'dumb phones'). But thanks to Reliance Jio's JioPhone, other telcos have stepped forward with attractive bundles to make third-party affordable smartphones cheaper than their normal price.
Airtel, Vodafone and BSNL have tied up with brands like Micromax, Karbonn and Celkon to make this happen, and it's already in effect. JioPhone is no longer the only option for users looking for affordable ways to connect to 4G. Let's take a look at each 4G-enabled phone available in the market right now and their offers.
JioPhone – Free*
JioPhone is a household name now. The essentially-free feature phone that comes with 4G VoLTE and some Jio apps was the first one to come as a bundle-phone with Jio prepaid plans.
Read: Top 5 confusions about JioPhone answered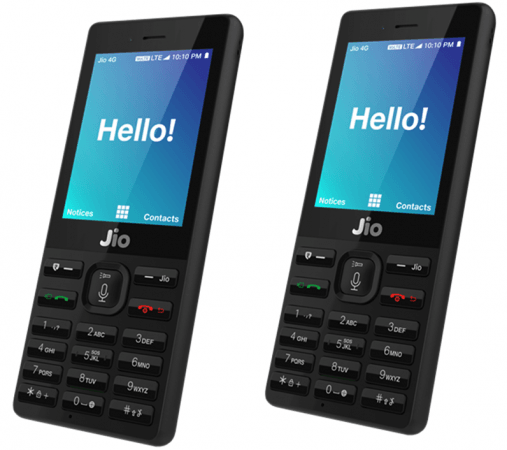 JioPhone buyers must pay Rs. 1,500 towards the down payment, which is refunded after three years on the condition that users continue to recharge their number regularly. Customers will also have to surrender the JioPhone in order to get the Rs. 1,500 deposit back. The company has already received millions of pre-orders and the second round of booking is expected to open soon.
Karbonn A40 Indian
Karbonn has a reputation for making affordable smartphones in India, and Airtel leverages on that to rival its competitor Reliance Jio in the new race. Airtel is offering Karbonn A40 Indian at an effective price of Rs. 1,499 instead of Rs. 2,899, the handset's actual cost.
The catch is that buyers need to make 36 continuous monthly recharges of Rs 169 via Airtel while the customer gets a cash refund of Rs 500 after 18 months and another Rs. 1,000 after 36 months, taking the total cash benefit to Rs 1,500. But the customers will pay Rs. 2,899 initially.
Celkon Smart 4G
In a similar deal, Airtel launched Celkon Smart 4G as a part of its "Mera Pehla Smartphone" initiative. The handset worth Rs. 3,500 is being offered at an effective price of Rs. 1,349. Buyers of Celkon Smart 4G must pay Rs. 2,849, and Airtel promises to refund Rs 1,500 after 3 years.
Read: Airtel goes nuclear on Jio

The condition here is that customers must make Rs. 3,000 worth recharges in the first 18 months to get Rs. 500 cash refund and another Rs. 3,000 worth recharges over the next 18 months to get the remaining Rs. 1,000 refunded. In an alternative option, customers can recharge for Rs. 169 over 36 months and get refunds in the same order as above.
Bharat 2 Ultra
Airtel and Jio aren't the only ones to play smart. Vodafone partnered with the renowned phone brand in India – Micromax – to launch Bharat 2 Ultra with a similar deal as Airtel's. The handset costs Rs. 2,899, but Vodafone's bundle makes it available at an effective price of Rs. 999.
Customers need to pay the full amount and over a period of 3 years, a total sum of Rs. 1,999 will be refunded. How so, you might ask.

Customers buying the Bharat 2 Ultra will need to recharge their Vodafone number with Rs. 150 every month to get voice and data services for 18 months to get a cashback of Rs. 900. Doing so for another 18 months will give another Rs. 1,000 cashback. With this, the total effective cost of the device comes right down to Rs. 999. The refund will be available in customer's Vodafone M-Pesa wallet.
Bharat 1 4G
To spice up things further, BSNL joined the race with the help of Micromax. The state-run telco has also partnered with Lava Mobiles, but Micromax Bharat 1 is already available. This is a straight up deal.
Micromax Bharat 1 on BSNL's network costs Rs. 2,200 and comes with a special plan for Rs. 97 with unlimited calling and data every month. But there's a good explanation to this by Micromax co-founder Rahul Sharma, who said that Bharat 1 will cost customers less than JioPhone in the long run.

The cost of using Bharat 1 for two years will be Rs. 4,528 whereas JioPhone will end up costing Rs. 5,172. Three years later, the cost of Bharat 1 will be at Rs. 5,692 as compared to JioPhone's Rs. 6,008 costing.