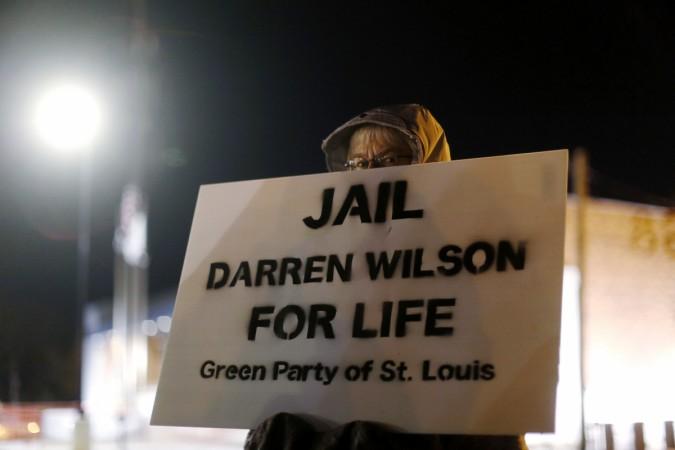 America is nervously waiting for a grand jury's expected verdict on whether to indict Ferguson police officer Darren Wilson for killing unarmed teenager Michael Brown in August. Although no particular date has been announced for the verdict day yet, speculations are rife that the decision could be made anytime.
However, more than the verdict itself, the area around St Louis is anxious about a likely unrest over the decision, with officials saying the place is on "high alert" for any untoward incident.
The mayor of St Louis has said he expects "widespread civil disobedience" following the announcement on whether the white police officer will face criminal charges for killing the unarmed black 18-year-old.
In what has been referred to as one of the starkest warnings so far by a regional official about what they expect to follow the grand jury decision, mayor Francis Slay said that he had asked for 400 national guard troops to protect his city during the anticipated unrest.
"We will use them to prevent random acts of violence, property destruction, looting or other criminal activity," Slay said in a widely reported letter to the chairwoman of the public safety committee.
Meanwhile Al Sharpton, leader of the civil rights group, which has been protesting against the killing of the black teenager, said on Wednesday that he is "on high alert" for the grand jury decision in the case.
He said that his group, the National Action Network, have been planning for "vigils and non-violent demonstrations" when the Ferguson grand jury hands down its ruling.
"I have pledged to the mother and father of Michael Brown that I will be there with them when the decision is announced," Sharpton said in a press conference, adding that he was also waiting for a grand jury ruling on the death of Eric Garner, a black man who had died while being held in a choke by a New York police officer.
"It is suspect to us that the grand juries in both cases appear to be improperly expanded to where it is about to prove or disprove the accused rather than seeing if there is probable cause to go to trial," Sharpton said, adding that it was not the proper use of grand jury.
Although the exact date of the verdict announcement or the grand jury's decision day still remains unknown, two people have set up a website where one can submit phone number and receive a text alert moments after the announcement.