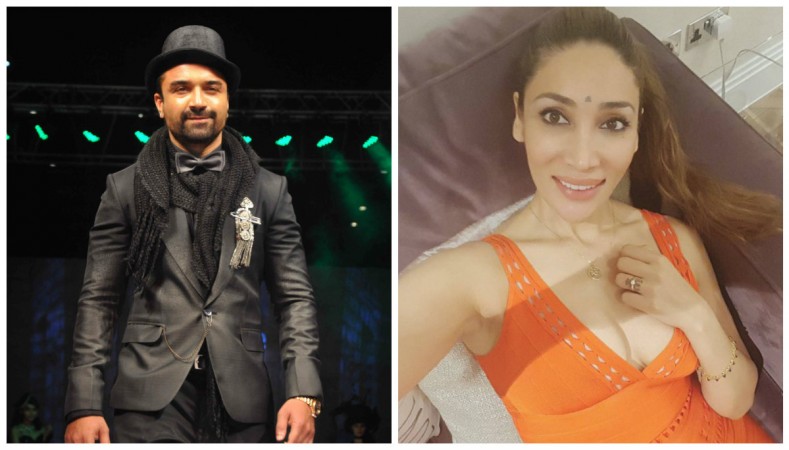 Sofia Hayat, who had shared the Bigg Boss 7 house with Ajaz Khan, has made some shocking remarks on the actor. She said that Ajaz has been into drugs for a long time and he used to take it even inside the Bigg Boss house.
Sofia made the remarks after Ajaz was recently arrested by the Anti-Narcotics Cell for possessing eight ecstasy tablets at a Mumbai hotel.
"I actually remember that he bought drugs into the Bigg Boss house and offered me some for my birthday celebration in the house. He has been on drugs for ages and got away with taking them regularly on the show. He turns into nutter when he is on them. In BB 7 people thought he was being funny when it was the drugs. Drugs are not allowed but he hid the ecstasy in his bodybuilding supplement box," Sofia said in a statement.
She also said that Ajaz had earlier offered drugs to her and made indecent approaches towards her.
"Yes, I found out today about he being caught in drug case. I'm not surprised. Before BB 7, I met him in Marriot hotel. He was with someone I knew. After he met me, he kept pestering me and asking me if he could come to my room and do ecstasy with me. Then he plays the good Samaritan in the media," the model-turned-nun said.
Both Ajaz and Sofia often remain in news for controversial statements. While Sofia keeps raising eyebrows by posting extremely sensuous pictures on social media, Ajaz had earlier made headlines for allegedly sending obscene messages and asking for sexual favours from a model.