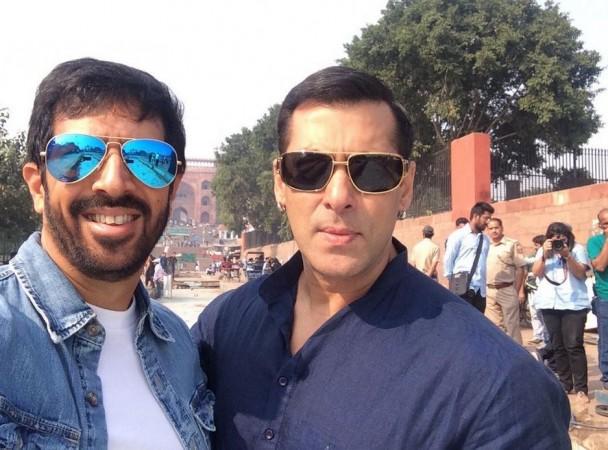 "Bajrangi Bhaijaan" director Kabir Khan recently confessed that he had problems with Salman Khan during the shooting of their blockbuster film "Ek Tha Tiger".
While shooting "Ek Tha Tiger" Kabir and Salman had a fallout, after which the director decided not to work with the actor in future. But Sajid Nadiadwala sorted out the issue at the time.
Confirming reports, Kabir told reporters that they had a tussle while shooting "Ek Tha Tiger", but it still worked out well.
"There was clash between Salman and me while we were working on Ek Tha Tiger. There was tussle between us and I feel it's OK to have such things. As we were working for the first tíme together, there was debate over how to work out things. Without such involvement, an actor would become brain dead," Kabir told reporters during a promotional event of "Bajrangi Bhaijaan", according to PTI.
This year too there were reports that Kabir was miffed with Salman, which resulted in him deleting some scenes. Reports suggested that there were huge arguments between the director and the actor.
But refuting these rumours, the director said that they had great fun on the sets, which can be seen in the final outcome of the movie.
"This was the second tíme (in Bajrangi...) we were working together so there was mutual understanding. We had great fun...the journey was positive and it shows on screen," he added.
"Bajrangi Bhajaan" directed by Kabir features Salman, Kareena Kapoor, Harshaali Malhotra and Nawazuddin Siddiqui in key roles.