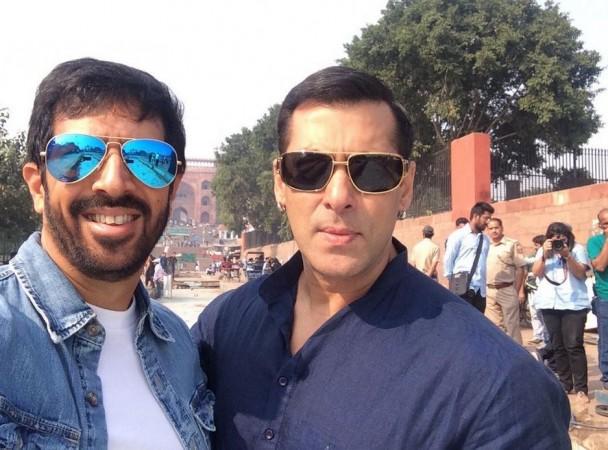 Rumour mills are abuzz with the news that all is not well between the "Ek Tha Tiger" director-actor duo Kabir Khan and Salman Khan.
Apparently, Salman and Kabir are having difference of opinion on the sets of "Bajrangi Bhaijaan", which has irked the lead actor of the film.
According to reports, Salman changes the dialogues between shots as he is not happy with it. The whole incident has upset the director, who in turn deleted the scene without informing Salman, Miss Malini reported.
The celebrity blogger also reported that there was a heated argument between Salman and Kabir after that.
The incident took place in Mandawa, Rajasthan, where the "Bajrangi Bhaijaan" team is currently shooting. Reports also suggest that the lead actress Kareena Kapoor Khan is also upset with their fight.
This is not the first time Kabir and Salman are facing issues with each other while working on one project. During the shooting of "Ek Tha Tiger" also, the two had a fight, following which Kabir decided not to work with the "Kick" star in future.
But Sajid Nadiadwala interfered and sorted the differences between Salman and Kabir.
Bajrangi Bhaijaan Trailer
There have been reports that the trailer of the much awaited release of 2015 will be attached with Abhishek Dogra's directorial film "Dolly Ki Doli".
But sources said that the plans are tentative as a good chunk of the film is yet to be shot.
"Though it's all tentative, but Kabir and Salman are considering attaching the first look of the film with Dolly Di Doli. However, a good chunk of the film is still left and it would still be a bad marketing strategy to release the first look 6 months in advance. Let's see, it's all still in talks," a source close to the film told The Times of India.