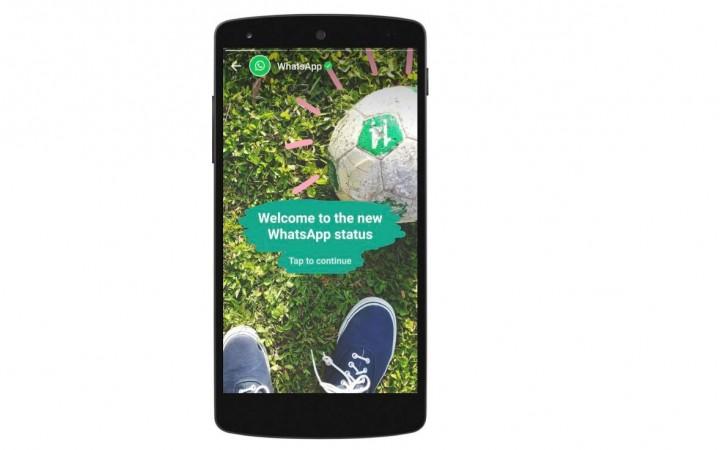 WhatsApp is arguably the most popular instant messaging platform in current times. It has left no stone unturned in keeping its users satisfied with regular updates and user-friendly features. Not long ago, the Facebook-owned messenger had its users drooling over the newly-added video calling feature. However, its recent update hasn't met with the same fate.
WhatsApp recently rolled out its new status update feature. It hasn't even been 48 hours since the update went live and users are already voicing their disregard for this new feature. Twitter and other social media platforms are filled with comments that give the recent update a thumbs down.
Here are a few top reasons as to why people are not receptive of the new status update:
1. Statuses need to be updated every 24 hours: With the new status update, a user's status is automatically removed after 24 hours. This can pose to be very inconvenient for users who use this status feature to let their contacts know when they won't be available for long durations.
2. No contact list: The missing contact list on the WhatsApp app hasn't gone down too well with users. The updated WhatsApp no more shows the contact tab where you could find all your contacts. Instead users now have to touch the message log at the bottom of the screen which takes them to the 'select contact' page where you find all your all contacts.
3. WhatsApp is now just a replica of Instagram and Snapchat: The reason why most users took to WhatsApp was because of its simplicity. If they wanted a complicated messaging app, they would sign up on Instagram and Snapchat. The new status update has just taken away the simplicity aspect of WhatsApp, which was one of its biggest selling points.
4: No text status: Users can no longer use words for their status. They need to communicate what they want to say with the help of pictures, which seems quite complicated to a lot of users.
However, not all hope is lost. According to a recent report, WhatsApp does have plans of bringing back the old status feature. However, it will be called 'Tagline.' No information has been provided as to when this update will be rolled out.