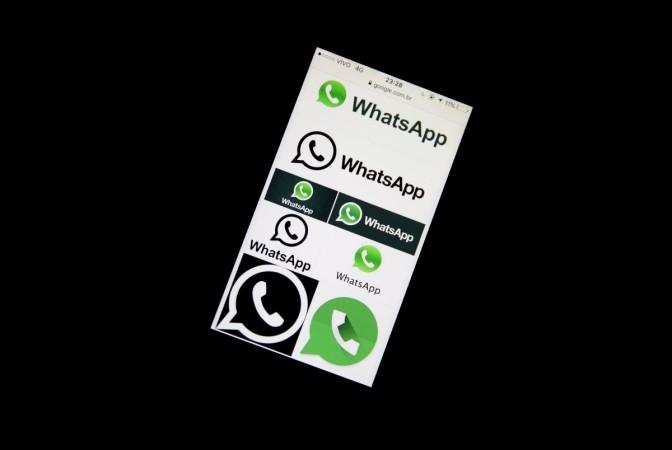 With more than a billion users, WhatsApp is clearly the most used cross-platform instant messaging app today. The convenience of chatting, voice calling and video calling integrated within the app makes it easy for users to stay connected with their friends and family around the world.
WhatsApp is free and has no advertisements, which makes it one of the best features. But little did you know about the various features it offers to its users that make chatting more fun and interactive.
Below are some of the top features you can use in WhatsApp to communicate better with your contacts. There are also several features you probably dint know existed in the app, but are quite useful for regular users.
WhatsApp Status tips
Status privacy: In WhatsApp's privacy settings, you have the option to choose the people who will receive your update. You can select from the following three options: "my contacts," "contacts except..." and "only share with..."
See who has viewed your Status: Tap the eye icon at the bottom of any Status update to view a list of contacts that have seen your update.
Reply to a Status update: When you view someone's Status update, there is a reply button, so you can comment on any photo, video, or GIF. Once you tap reply, your message will be sent in a WhatsApp chat with a thumbnail of the Status update.
Sharing media, GIFs
Share GIFs: You can share GIFs by tapping the emoji button in WhatsApp (in Android) or add (+) icon in iOS, then by selecting the GIF button at left-side bottom of your library. You can search for related GIFs on WhatsApp using keywords, select the one you like, and send to users without leaving the app even once. You can also press and select the pictures as GIF format (in iOS) from your Photo & Video library and share them right away.
Bulk Media Sharing: The maximum limit of sharing 10 photos at a time via WhatsApp has now increased to 30 media files. Select multiple pictures in WhatsApp from your photo library and share them in one go.
Multicast: Forward a message or content to multiple chats at once - tap on what you want to forward and then select one or more people or groups you want to send it to.
Voice message: When placing a WhatsApp call, leave a voice message if your call isn't answered, just like voicemail. Press the 'Record voice message' button to capture the message
Calling options
Video calling: Tap on the video preview screen to switch between seeing yourself and the other person. You can also move the preview screen anywhere you want, multi-task during a video call to read your chats, and even try a video call in full-screen landscape mode.
Voice calling: Just like video calling, you can also place a voice call with any of your contacts with a simple tap on the phone icon within the app.
Group chat tips
Refer to someone in a group chat with a mention by typing the "@" symbol and selecting the person's name from the pop-up list. When you mention someone in a message, a notification will be sent to that person.
You can also find out who has read your message in a group chat - Just tap and hold on the message, and then tap the Info option in order to get message details like the precise time it was delivered and read. In iOS, you can also just tap and drag the message to the left.
Camera tips
New camera features: When you click a picture or shoot a video you can write or draw on them, or add emoticons to add fun to the mix.
Chatting tips
Add bolding, italics, and strike-thrus to any message using asterisks, underscores and tildes (ex. *hello* for bold, _hello_ for italics and ~hello~ for strike-thrus)
Tap to Speak and get your message typed automatically while you dictate long messages to WhatsApp - All you need to do is press the 'mic' button in your keypad and speak.
iOS-exclusive tips
Siri integration: Use Siri to send a WhatsApp message or place a call. By saying a command, WhatsApp will open automatically and complete your ask
Natural calling experience: When receiving a phone call, answer it quickly with the new full calling screen (in place of a notification) - to answer, tap to accept or drag the slider
Widget: With the new widget, jump to a recent chat or see which chats have unread message
Finally, you will have the option to make a call or send a message directly with WhatsApp within your iPhone Contacts app.