Have you ever been bombarded with hundreds of notifications from a WhatsApp group, and chose not to read any simply because there were tons of messages and most of them did not seem to matter to you? Well, that might change soon as the popular messaging app will soon roll out a feature that will allow you to find and read only those messages in a group chat that you are mentioned in.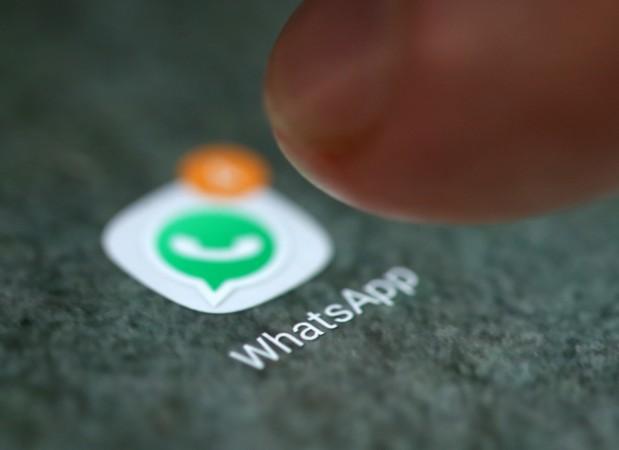 According to WABetaInfo, a site that tracks changes and upcoming features in WhatsApp, the Facebook-owned messaging app is currently testing a new feature called "Mentions Notification" which notifies users whenever they are mentioned in a group chat and allows them to skip all the unwanted messages and view only the messages where they've been mentioned.
WhatsApp is currently testing this feature on iOS devices first, and it has been rolled out as part of the WhatsApp for iOS 2.18.10 update.
How the feature works
The WhatsApp mentions notification feature notifies you whenever your name is mentioned in a group chat and when you open the group chat you will be able to see a new "mention" button. Upon pressing this button, it will skip all the messages where you have not been mentioned and highlight only the ones where you are mentioned.
Also read: Instagram stories can now be shared on WhatsApp; here's how to do it
This feature is very useful, especially when you are in a group where there are a lot of members who exchange hundreds of messages at any given time. The mention button will spare you the effort of having to scroll through all the messages that you are not interested in, by simply highlighting the messages where you have been mentioned (the messages that concern you).
The button appears with the '@' symbol along with a number count below it, which is basically the number of times you have been mentioned in the group chat. For example, if your name has been mentioned four times in a group chat, and you haven't read those messages, you will see the number 4 below the '@' symbol.
As mentioned before, this feature is currently being tested on iOS but will be made available on Android and Windows Phone devices very soon.
WhatsApp has been rolling tons of new features of late, and at regular intervals. The company is also beta testing a new feature that allows users to go back and forth from a voice call to a video call. The WhatsApp quick switch feature is currently available to beta testers on Android, and is expected to be released to the public soon.