WhatsApp is expected to bring the much-awaited security feature that will thwart any malware enter phone through the social messenger app.
WhatsApp has introduced the 'Suspicious Link Indicator' warning feature for Android users registered with WhatsApp Beta program on Google Play store. The primary function will encrypt the message and scan for any malicious link containing unusual characters and it may be trying to appear as another site. If it does detect an anomaly, the feature will automatically notify users that the forwarded message may make the device vulnerable to hacking.
It labels the link in the ominous 'Red' colour, which serves visual warning to users and also shows a message--"Suspicious Link. This link contains unusual characters. It may be trying to appear as another site," WABetaInfo reported.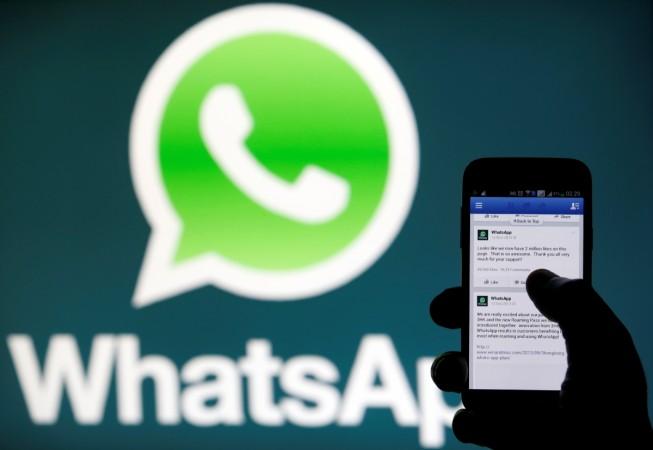 This is a welcome initiative by WhatsApp. This 'Suspicious Link Indicator' will greatly benefit users to proceed with caution and if required delete the message permanently, to safeguard their device.
As of now, there is no word on when this feature will go be available to all the public. And, we have come to understand the aforementioned feature is being tested on the Android platform and have no knowledge whether it is conducting similar tests of Apple iOS version. Only when both versions are fully tested, the company will release the fully functional feature through a software update.
But, going by the previous release pattern, WhatsApp will a take a few weeks to fully test it so that there are no bugs in it and then roll-out en masse to the public.
In a related development, Facebook-owned WhatsApp has done under scrutiny in India over the several reports of lynching deaths due to spread of misinformation on its social messenger app.
It has been reported that more than 30 innocent people have been killed across the country. Apparently, a viral message is being circulated on WhatsApp, warning users that inter-state child traffickers are on the prowl in the locality, who are luring children with chocolates and kidnapping them. Some ignorant users without knowing actual facts are wrongly targeting people, mostly migrant labourers, who are new to the locality. Fearing their children's safety, paranoid parents have turned vigilantes.
To mitigate this serious issues, WhatsApp will soon be starting a test run in India by putting a cap on a number of forwarded messages sent between two individuals or groups and also removing instant forward button beside the multimedia content in the chat session.
Stay tuned. Follow us @IBTimesIN_Tech on Twitter and on Google News for latest updates on WhatsApp.