Indian Vice President Venkaiah Naidu asked why there was a problem if a widow remarries. Speaking at an event organised by The Loomba Foundation, an NGO recognised by the United Nations (UN), Naidu said, "Some of the major problems faced by widows include social restriction, widow remarriages and denial of inherent rights. If a man, who becomes a widower, can remarry, what is the problem in a woman getting remarried, after her husband's demise?"
"There's no logic whatsoever. I call this a societal problem. There's a need for a change of mindset," he urged.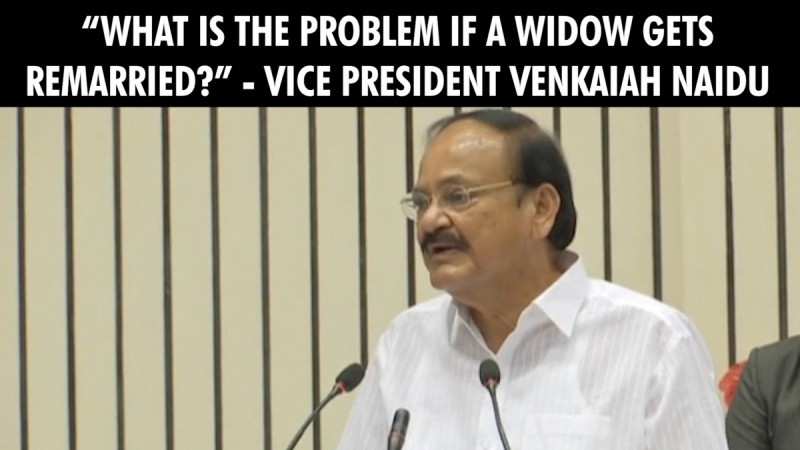 The Vice President added that while widowhood was tough for both men and women, women tended to suffer more. He reiterated that any steps taken for the benefit of widows needed to be mass movements so that all sections of society could benefit.
The Loomba Foundation was founded in 1997 Lord Raj Loomba, with an aim of helping the Indian government improve the condition of widows in the country. India currently has around 46 million widows, the largest in any country.
Naidu further asked the Indian government to set up a national commission for widows alongside the National Commission for Women. He also wanted widows to be included as a minority so that they could avail various benefits.