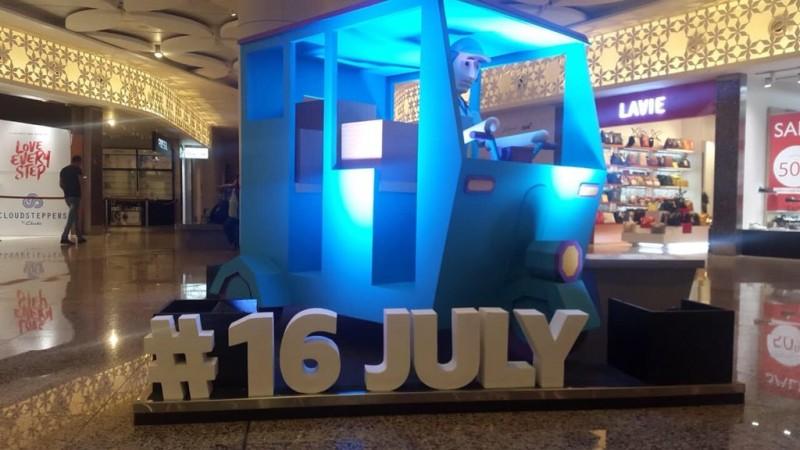 A strange hashtag started trending on Twitter on Thursday that made many on social media highly curious and confused. The concerned hashtag is #16July.
As soon as this hashtag started trending on the micro-blogging site, people began to wonder about the significance of July 16. The date also has a connection with auto-rickshaw, scooter and a peacock as dummy pictures of the said items are seen in various malls with the hashtag.
Confused and excited about the upcoming event, people on social media have been making various wild guesses. While some suggested that an announcement of a movie on the life of an auto-rickshaw driver will be made on July 16, some others felt a big announcement on some technological advancement will be made on the day.
Nonetheless, most of them are just perplexed as it is hard to bring out any connection between auto-rickshaw and peacock. Even actress Soha Ali Khan tweeted about it, expressing her doubts.
"Modern age Peacock, dude even has his own little hashtag #16July. Does anyone know what this is about??! [sic]," she tweeted.
There are scores of such tweets, expressing their doubts and speculations. But one thing that is common in each tweet is the sense of excitement. It is being believed that something very big and interesting is going to come up on July 16.
While it is not clear what the source of the hashtag is, check some of the tweets that people have been making ever since #16July started trending:
Is there any movie related to auto is coming? #16July

— Thor's StormBreaker (@PardikarAJ) July 5, 2018
There's an auto, there's a peacock and there's a movie!
What's going on? #16July

— Urvashi Rautela Zone (@UrvashiZone) July 5, 2018
What u think? I think Auto and Peacock? Totally clueless. No connection b/w them #16July

— ?? Riya हिन्दुस्तानी ?? (@24carratgold001) July 5, 2018