The maliciously mischievous, unresearched report published by Hindenburg Research on January 24 has adversely affected the Adani Group, our shareholders and investors, the Adani Group said in a statement on Thursday.
"The volatility in Indian stock markets created by the report is of great concern and has led to unwanted anguish for Indian citizens", Jatin Jalundhwala, Group Head, Legal, Adani, said.
"Clearly, the report and its unsubstantiated contents were designed to have a deleterious effect on the share values of Adani Group companies as Hindenburg Research, by their own admission, is positioned to benefit from a slide in Adani shares," he said.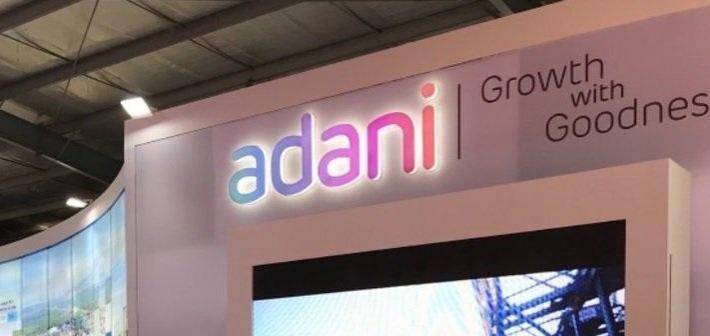 "We hold short positions in Adani Group Companies through US-traded bonds and non-Indian-traded derivatives, along with other non-Indian-traded reference securities", Hindenburg Research had disclosed.
"We are deeply disturbed by this intentional and reckless attempt by a foreign entity to mislead the investor community and the general public, undermine the goodwill and reputation of the Adani Group and its leaders, and sabotage the FPO (Follow-on Public Offering) from Adani Enterprises. We are evaluating the relevant provisions under US and Indian laws for remedial and punitive action against Hindenburg Research," the Adani Group said.
What's Hindenburg Research's report?
The german group Hindenberg Research in its Jan 24 research report said after extensive research, it has taken a short position in Adani Group Companies through U.S.-traded bonds and non-Indian-traded derivative instruments.
We have included 88 questions in the conclusion of our report.

If Gautam Adani truly embraces transparency, as he claims, they should be easy questions to answer.

We look forward to Adani's response.https://t.co/JkZFt60V7f

(55/end)

— Hindenburg Research (@HindenburgRes) January 25, 2023
The report related solely to the valuation of securities traded outside of India and does not constitute a recommendation on securities, it said. Here are some of the findings they have published in their report:
Today we reveal the findings of our 2-year investigation, presenting evidence that the INR 17.8 trillion (U.S. $218 billion) Indian conglomerate Adani Group has engaged in a brazen stock manipulation and accounting fraud scheme over the course of decades.

Gautam Adani, Founder and Chairman of the Adani Group, has amassed a net worth of roughly $120 billion, adding over $100 billion in the past 3 years largely through stock price appreciation in the group's 7 key listed companies, which have spiked an average of 819% in that period.

Our research involved speaking with dozens of individuals, including former senior executives of the Adani Group, reviewing thousands of documents, and conducting diligence site visits in almost half a dozen countries.

Even if you ignore the findings of our investigation and take the financials of Adani Group at face value, its 7 key listed companies have 85% downside purely on a fundamental basis owing to sky-high valuations.

Key listed Adani companies have also taken on substantial debt, including pledging shares of their inflated stock for loans, putting the entire group on precarious financial footing. 5 of 7 key listed companies have reported 'current ratios' below 1, indicating near-term liquidity pressure.

The Adani Group has previously been the focus of 4 major government fraud investigations which have alleged money laundering, theft of taxpayer funds and corruption, totaling an estimated U.S. $17 billion. Adani family members allegedly cooperated to create offshore shell entities in tax-haven jurisdictions like Mauritius, the UAE, and Caribbean Islands, generating forged import/export documentation in an apparent effort to generate fake or illegitimate turnover and to siphon money from the listed companies.
(With inputs from IANS)