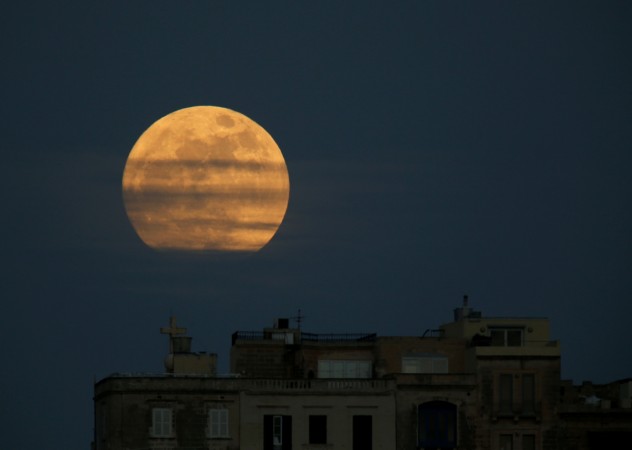 Seems like March is full of astronomical wonders as there will be two full moons this month. After witnessing Full Wolf Moon and Full Snow Moon in January and February, observers will witness two full moons on March 1 and March 31, respectively.
According to Old Farmer's Almanac, March's first full moon is dubbed Full Worm Moon by Native Americans.
Why is it named Full Worm Moon?
If you wonder why the March full moon has this bizarre name, it is because the full moon happens when temperature arises and earthworms emerge on the topsoil. Thus, it is called Full Worm Moon.
And, another full moon at the end of March is more generically named a Blue Moon. But in some regions, people call it Full Sap Moon as it marks the time "when maple sap begins to flow and the annual tapping of maple tress begins."
It is also the second Super Blue Blood Moon of the year as the first blue moon was witnessed in January.
The Blue Moon of March or Sap Moon has another significance as it helps to fix the date of Easter — April 1 — the Sunday after the first full moon following the spring equinox.
When is the Full Moon for March 2018?
According to Space.com, the Worm Moon reaches its full phase on Thursday, March 1, at 7.51 am ET (11:34 GMT). And, Stargazers will still be able to witness the best view of the Full Worm Moon at about 12.51 am on March 2.
Check the full moon calendar of 2018 below.
January: Full Wolf Moon

February: Full Snow Moon

March: Full Worm Moon or Full Sap Moon

April: Full Pink Moon

May: Full Flower Moon

June: Full Strawberry Moon

July: Full Buck Moon

August: Full Sturgeon Moon

September: Full Corn Moon or Full Harvest Moon

October: Full Hunter's Moon or Full Harvest Moon

November: Full Beaver Moon

December: Full Cold Moon or the Full Long Nights Moon