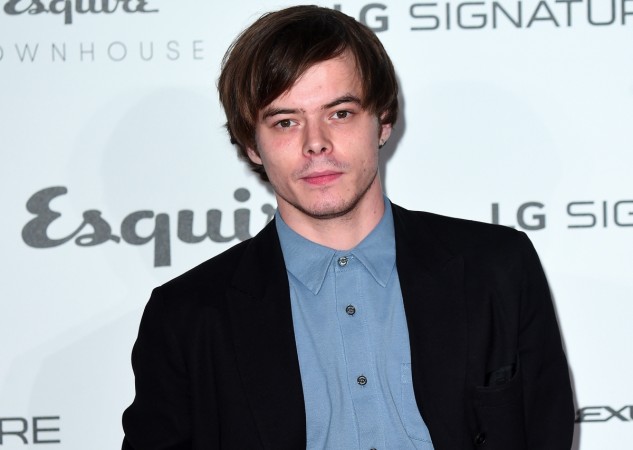 Did you know your favourite Jonathon Byers has a secret love child off-screen?
According to several reports, Stranger Things actor Charlie Heaton, who plays Will Byers' elder brother in the Netflix sci-fi show, has a three-year-old son with his former girlfriend, Akiko Matsuura.
Also read: From strong cliffhangers to breathless finale: Stranger Things Season 2 has everything to excite you [REVIEW]
Charlie and Akiko used to perform together in a band named Comanechi. She became pregnant in May 2014, as noted by Daily Mail.
An insider told the Sun, "Charlie became a dad when he was just 20. He met Akiko when he was just a teen and fell head over heels in love.
"They're no longer together but they have an amicable relationship for the boy's sake."
His son currently lives with his mother in the UK while the Stranger Things actor travels back and forth to London to visit the three-year-old.
The source also added, "Right now Charlie's career is his priority but he hopes to see more of his son once filming commitments calm down."
The news comes days after Heaton is said to have been caught with cocaine while flying to Los Angeles for the launch of Stranger Things Season 2.
As noted by Daily Mail, a close source claimed that Heaton was not arrested. But he was just held at the airport for a while and put back on a flight to London that night.
Some reports suggest that the 23-year-old could be barred permanently from entering the United States which implies that he might have to struggle in future to take part in filming for the third season of the hit Netflix series.