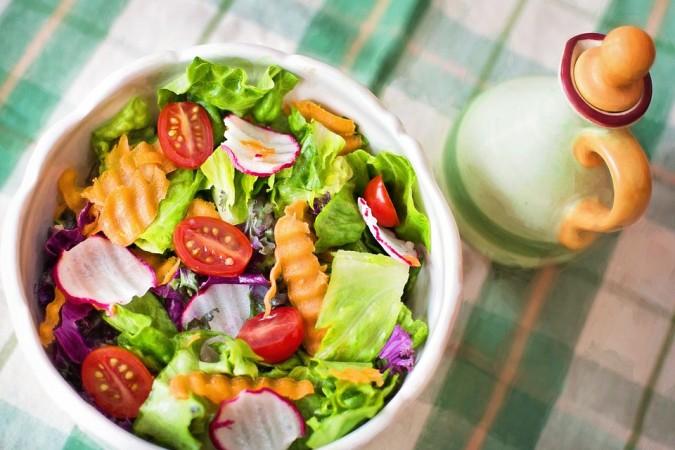 Choosing the perfect diet plan can be a really difficult task. The confusion is obvious, given the number of diet plans available – low-carb diet, low-fat diet, plant-based diet and what not. In the list, adds up a new type of diet, Scandi Sense, which is dubbed the "simplest diet in the world". It is too early to say if Scandi Sense diet will turn out to be people's favorite or just another fad.
But, Danish-born Suzy Wengel, a dietitian and CEO of a Biotech company believe that she has found out the key to weight loss and healthy eating.
Wengel recently told Business Insider that by following the diet, she lost 88 pounds in 10 months. "I weighed around 220 pounds (15.7 stone) when I was at my heaviest (after giving birth to my second child) and now I am around 132 pounds (9.4 stone). My weight has been stable for over six years using the principles in The Scandi Sense Diet," she said.
The idea of the diet is simple. Under this diet, each meal should have four handfuls of food — a handful of protein, a handful of carbohydrate, two types of vegetables and a spoonful of fat.
This seems to be easy, as one need not count the calories or weigh the food portions before eating, which is often difficult for people who don't own kitchen scales.
The 39-year-old woman says that the best thing is, you can enjoy a glass of red wine or eat food cooked with oil and butter, while the person is on the Scandi Sense diet. Sounds like a good deal, and according to Wengel, "There is no magic behind my method and tools - just a healthy and balanced view of diet and exercise."
If anyone's interested in knowing what to include in the four-handful meal, Wengel's Instagram account with around 44,000 pictures might come handy.
The dietitian's meals include asparagus, green salad, eggs and roasted pine nuts, for breakfast. For lunch, her meal includes carrot, cucumber, pepper, tomato, mushroom, egg, a piece of bacon, bread and three different kinds of cheese. Her dinner meal includes a beef salad with onions, tomatoes, cabbage, and cheese for dinner.