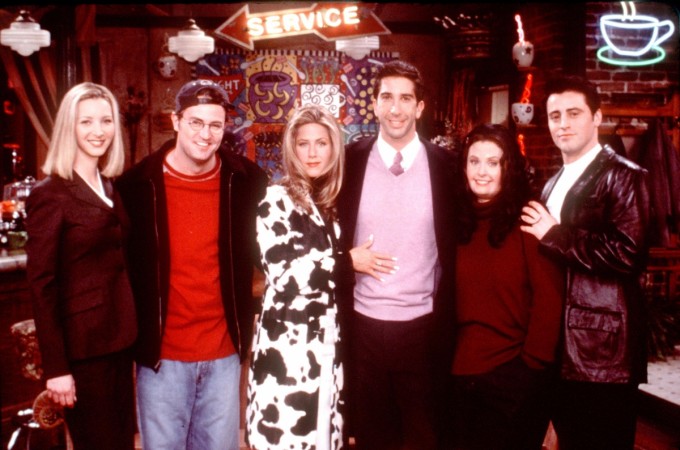 Friends TV series is considered to be one of those sitcoms that helped in grooming this current generation. The comedy show originally ran from 1994 to 2004 and won several accolades for its brilliant writing and performance.
Friends TV series has two kind of fans, one which believes that Ross Geller (David Schwimmer) and Rachel Green (Jennifer Aniston) were in fact on a break or the other kinds of fans who consider Ross Geller as a cheater when he fooled around with a different girl when he had a fight with Rachel. However, recently, Friends TV series' executive producer talked about Ross and Rachel's breakup and how at one point, it almost did not happen.
Friends executive producer Kevin S Bright recently explained that Ross and Rachel's break-up was not part of their primary ideas. During his recent interview with Metro, Kevin said the following:
"I would say initially when [Ross and Rachel] was planned it wasn't planned that way, that came a little bit later. It allowed us to have fun with the show and give people something to root for. We were well aware the audience wanted to keep them together but everything that was keeping them apart -- we realized when we got them together when the first kiss happened we go, 'Wow, the air has kind of gone out of the balloon.'"
Ross Geller and Rachel Green's story-line from the show had several ups and downs. In the first season only, there were multiple occasions when Ross wanted to confess his true feelings to Rachel but due to some unseen and funny circumstances, he simply couldn't do it. Things changed for the best when in the subsequent season, both the characters found themselves heads over heels for each other. However, the sun sat too soon between the two when because of their busy work schedule, Rachel and Ross fought.
Their fight was small but, as per the story, Ross took it too hard. In fact, the very same night, he went ahead and slept with a girl he met at a bar. When Rachel got to know about Ross' cheating, she simply couldn't take it and decides to end their relationship for good. However, according to Ross Geller, they "were on a break," when he slept with that girl.
On Ross and Rachel's break-up, Kevin added that "There wasn't that sexual tension anymore. I thought what Marta and David did, which was such a brilliant and brave move with their relationship, as soon as everyone got their wish the wish was taken away. It made it so much better when they did get together."