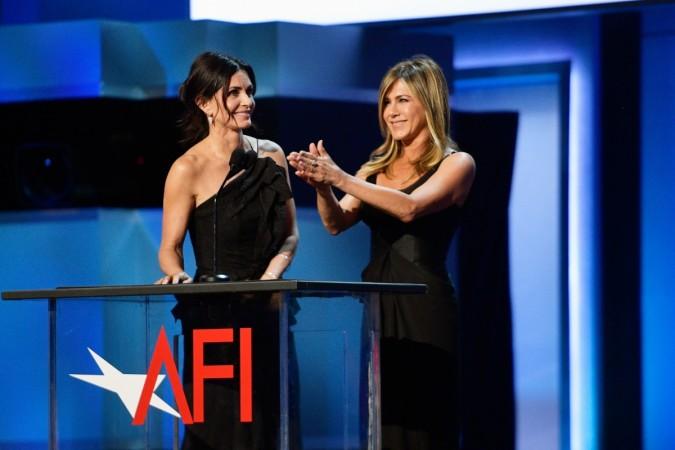 Jennifer Aniston and her Friends' co-star Courteney Cox have remained close friends. They both have supported each other in every thin and thick. However, a recent report allegedly claimed that Jennifer is reportedly furious with Courtney because of the latter's closeness with Justin Theroux. After the absurd claims surfaced, Gossip Cop debunked them.
After ending her marriage with David Arquette, Courteney Cox started dating Snow Patrol band member Johnny McDaid. The couple announced their engagement on June 26, 2014. According to In Touch, Courteney and Johnny recently met with Jennifer Aniston's estranged husband Justin Theroux in New York City. When Jennifer found out about the supposed meeting, she was extremely furious with her best friend.
"Jen felt betrayed. It's the one real sore spot in her life right now. Jen can't stand to hear anything about him or anyone she knows having anything to do with him," an alleged insider revealed. "Jen was hurt and felt Courteney should have known better."
It was reported that both Jennifer Aniston and Courteney Cox recently met for a dinner at Giorgio Baldi restaurant in Santa Monica. But as per InTouch, their rendezvous was only because Courteney Cox wanted to apologize to her friend and said that it was Justin who "reached out to her and Johnny because he was worried about Jen's well-being after the split."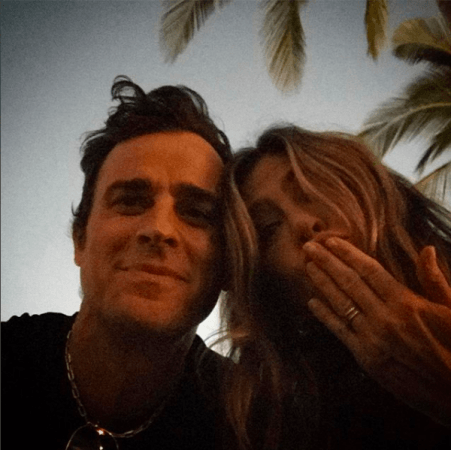 However, Gossip Cop reached out to Aniston's representative who confirmed to the fact-checking website that the claimed narrative is a fiction. At the same time, based on both Jennifer and Justin's recent interviews, it is clear that the duo does not hold bad blood between each other.
Furthermore, 14 years after Friends TV series ended, both Courteney and Jennifer maintained a real friendship. In one of Jennifer's earlier interview, she recalled that there were times when she slept in Courteney's guest bedroom.
"You'll never feel scolded. She's extremely fair, ridiculously loyal and fiercely loving. I've slept in her guest bedroom a lot. Without giving away too much of my private stuff, all I can say is she's been there for me through thick and thin," she had said.
After a few weeks later when Jennifer and Justin announced that they are separated, Aniston was spotted leaving Courteney's house one evening. In the wake of her split, she has leaned on to Cox the most.