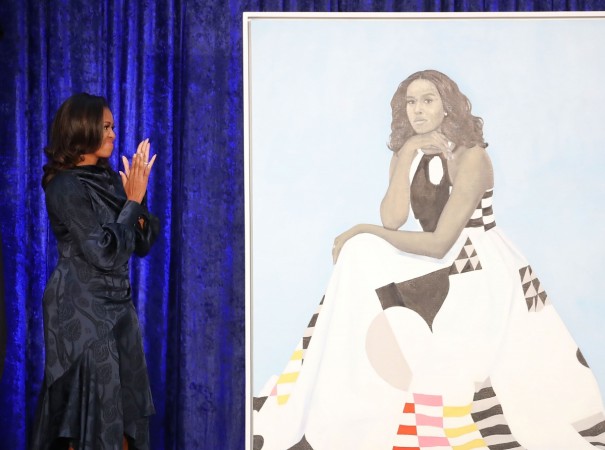 Former first lady Michelle Obama's much-anticipated memoir Becoming will be released on November 13 this year, as announced by Penguin Random House while her husband former US President Barack Obama's memoir has no release date yet. It is expected for a 2019 release.
In a statement, Obama told PEOPLE, "Writing Becoming has been a deeply personal experience."
"It has allowed me, for the very first time, the space to honestly reflect on the unexpected trajectory of my life ... how a little girl from the South Side of Chicago found her voice and developed the strength to use it to empower others," she added.
Markus Dohle, CEO of Penguin Random House said in a statement, "Becoming is an unusually intimate reckoning from a woman of soul and substance who has steadily defied expectations—and whose story inspires us to do the same."
This is not Michelle Obama's first book. Earlier, she has written a book on gardening in 2012, American Grown.
But now it's time to know more about her second book, the first lady memoir.
The book will revolve around the childhood of the former FLOTUS (First Lady of the United States) as she tweeted, saying, "I talk about my roots and how a girl from the South Side found her voice. I hope my journey inspires readers to find the courage to become whoever they aspire to be. I can't wait to share my story."
The cover photo of the book, which is named as Becoming, was taken by popular celebrity photographer Miller Mobley. Taking to Instagram, she released a beautiful black and white photo from the photo shoot of the book. But the jacket is yet to be uncovered.
The Obamas landed into a deal of two memoir books worth at least $60 million with Crown and Penguin Random House. But most of the amount will be donated to the Obama foundation. And, PEOPLE also reported that one million books will be donated in the Obamas' name to the educational nonprofit program called First Book.
Michelle Obama will promote Becoming in the U.S. as a part of her international book tour, according to Penguin Random House. Becoming will also be published in 24 languages worldwide.