In this smart and digital era where everything from phones to TVs and ACs are all smart, it's only fitting to have a smart monitor for your health wrapped around your wrist all the time. To that extent, many brands, including major ones like Apple, Samsung and others have smartwatches, while budget-conscious brands like Xiaomi and Honor have smart bands. As the wearables segment is growing, Honor launched its Band 4 in India with hopes to disrupt the market and it looks like it might even succeed.
Honor Band 4 is the latest smart band from Huawei-owned sub-brand, succeeding the popularity of Honor Band 3. The Band 4 is priced at Rs 2,599 and it will be available exclusively on Amazon.in starting 12 p.m. on December 18. The smart band gives you little reasons to ignore it for another one, so let us talk about the features at this point.
"At Honor, we are constantly working towards solving consumer's pain point and providing innovative products to our consumers and the launch of Honor Band 4 is a testament to our efforts. In today's stressful environment, it's important for everyone to lead a healthy lifestyle by having a balanced diet, doing regular exercise and having adequate sleep every day. With Honor Band 4, consumers can track all these activities and lead a healthy and active lifestyle," Suhail Tariq, CMO at Huawei Consumer Business Group, said in a statement.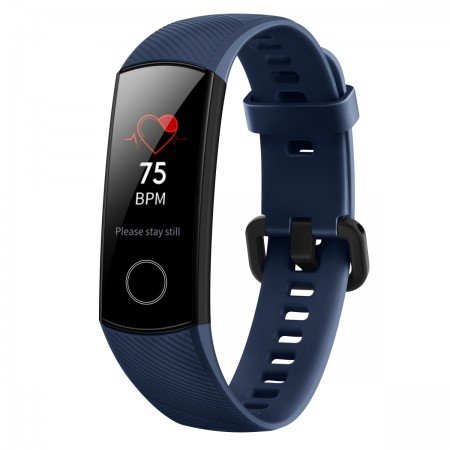 Honor Band 4 is not only targeting the Mi Band-series by Xiaomi, but also takes a jibe at smart band experts Fitbit and others. The Band 4, which we have been testing for a while now, is designed to impress.
The 0.95-inch curved AMOLED display with a full touchscreen is the first thing you and others will notice and love. It's bright enough for you to use under direct sunlight without having to strain your eyes. The display has a home button marking with scroll gestures to easily navigate on that tiny screen.
Honor Band 4 has a stylish and comfortable band, which is bound to fit any wrist – thanks to the improved buckle design. But what holds within that tiny smart band is more impressive than how it looks.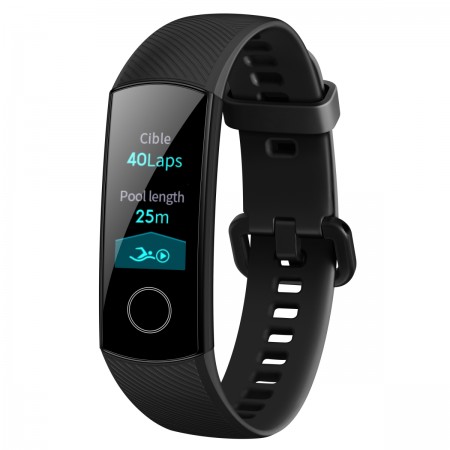 Honor Band 4 comes with real-time heart rate and scientific sleep monitoring features, which is beyond its capabilities to track wearer's fitness and activities. There's a 6-axis sensor to recognise swim strokes, records swimming speed, distance and calories and the band can be used under up to 50 meters in water.
The Band 4 features different watch faces to match your style and comes with useful features like reject calls, message notifications, weather reports, and more. But the most important feature in any smart band is the battery and the Honor Band 4 is definitely a winner here. Honor Band 4 can last up to 17 days on a single charge, the company claims, and our individual tests have shown impressive battery life. More on this in our upcoming review, so stay tuned.