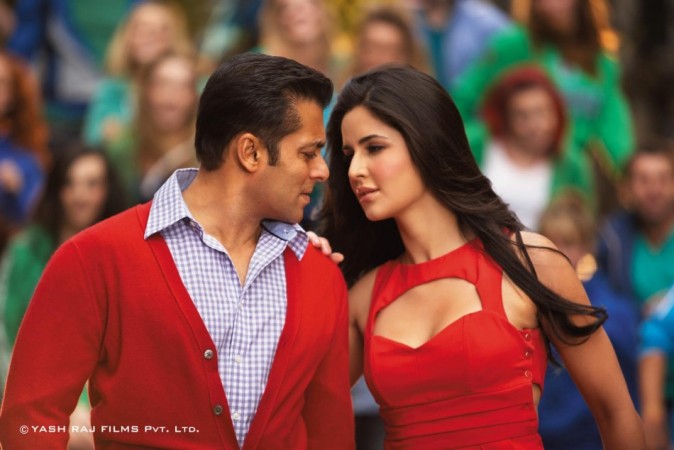 Katrina Kaif and Salman Khan's bonding is open to everyone, but the actress' recent words would make you wish that there was something more than just friendship between the two.
Talking about her equation with Salman, she said that every time she gets upset about something, the superstar makes himself available for her even without knowing she is upset. The Zero actress said that the "bizarre" co-incidence happens even when they do not speak to each other for months.
"Salman is a dear friend, and the best, seemingly bizarre thing, is that we may not speak for weeks, even months. But during this period, if something happens to upset me, he will suddenly show up. It's strange because, at such times, I haven't confided in anyone for him to know yet he's there. It's just a strange coincidence and yet somehow comforting. Nothing needs to be said or done, but just the fact that it happens is reassuring. Beyond that, I also feel blessed to have my six sisters and mother who are a great source of support," Katrina told Mumbai Mirror.
The 35-year-old actress further spoke about her marriage plans, stating that it was once on her mind, but now she no she has "left it to the universe" to make plans for her. She also expressed desire to fall in love again, but she is waiting for the right time.
"It was on my mind but it didn't work out and you have to keep following the path set for you in life. I don't stress about it now. I fought that battle and am at peace with the fact that some things didn't turn out the way I had hoped for. Now, I've left it to the universe and to God because I'm sure there's a bigger hand that shapes your destiny. What's happened to me so far has been unusual and fascinating, and I can't take credit for all of it. So, whoever is responsible, will look out for me in the future too. I know love will come to me at the right time when I least expect it. I could drop a book at the airport and as I bend down to pick it up, someone else goes down on his hunches too, to help me. I would look up, our eyes would lock and in that instant... (Clicks her fingers) love would happen," the diva said.
Katrina was last in a relationship with Ranbir Kapoor, who is currently dating Alia Bhatt.