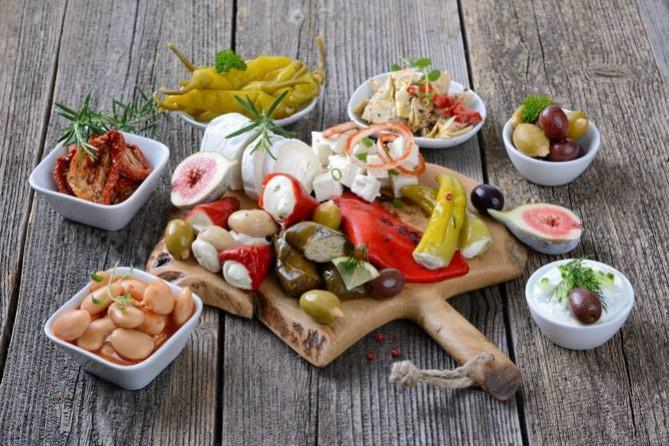 A new research found that the DASH (Dietary Approaches to Stop Hypertension) diet created to lower blood pressure can also help in fighting depression. The study will be presented at the American Academy of Neurology's 70th Annual Meeting in April.
The DASH diet includes fruits, vegetables, low fat or fat-free dairy products, whole grains and foods that have low saturated sugar, fats, and sodium content. These foods are known to lower blood pressure, body weight and bad cholesterol (LDL).
"Depression is common in older adults and more frequent in people with memory problems, vascular risk factors such as high blood pressure or high cholesterol, or people who have had a stroke," stated study author Laurel Cherian, MD, Rush University Medical Center in Chicago in a press release. He is also a member of the American Academy of Neurology.
"Making a lifestyle change such as changing your diet is often preferred over taking medications, so we wanted to see if diet could be an effective way to reduce the risk of depression," Cherian was quoted as saying by ABC News.
In this study, around 1,000 adults having an average age of around 81 were analyzed by the researchers for six and a half years. It was detected whether they suffered from depression and a yearly survey of their diets was also analyzed to find out what they consumed was DASH diet or Mediterranean diet or the traditional Western diet.
It was observed that the adults who followed the DASH diet had 11 percent lesser risk of developing depression. It was also found that people following the Western diet – which is rich in saturated fats, red meats and contain fewer fruits and vegetables — were more likely to develop depression.
The Mediterranean diet comprises of olive oil, fish, and vegetables in abundance. It has been defined as a well-balanced diet by the US News and World Report. The report placed it as one of the best diets for the January 2018 list.
The DASH diet has been ranked as number one diet by the US News and World Report for eight times in a row.
"The thing about the DASH diet is you're eating specifically the foods you've always been told to eat, pretty much fruit, vegetables, whole grain, lean protein and low-fat dairy," Angela Haupt, assistant managing editor of health at US News and World Report, was quoted by ABC News in January, as saying.
"And it eliminates foods high in fat and sugar-sweetened drinks and sweets," Haupt added.