Michael Holding heaped praise on Virat Kohli, labelling him one of the "three top cricketers". However, the legendary West Indies fast bowler said the Indian captain's stubbornness as captain "is not the right way go".
Holding, who was famously known as "Whispering death", said Kohli needs to consider the viewpoints of "wiser heads" before arriving at conclusions. The 63-year-old also opined it has been difficult for Kohli to change as his methods have worked during the successful run India enjoyed over the last two seasons.
Also read: IPL 2018 Auction: Full list of players with highest base price; who will break Yuvraj Singh's record?
Holding's comments come at a time when Kohli is facing flak for the selection calls he has made so far in the ongoing Test series in South Africa. The hosts ended the Asian giants unbeaten run in Tests that had extended to nine series as they have clinched an unassailable 2-0 lead in the three-match series.
"Virat Kohli is a fantastic batsman. I was asked to name three top cricketers and I included Kohli on that list. He is a very very good player...He is an extremely good player," Holding, who is part of commentary panel for the ongoing Test series, told Mumbai Mirror.
He added: "But as a captain, he has some work to do. I don't want to condemn him too much because I like to have my own way as a captain. I like to be given the team I want all the time. But it is still not the right way to go.
"There got to be discussions with the wiser heads from time to time, come to conclusions and flesh out different arguments. I get an impression that he is getting what he wants.
"He is very emotional about his cricket. He means everything he wants to do. In time he will learn.
"Because he has been so successful since he took over, it is hard for him to change. He has to see other viewpoints and arrive at a consensus."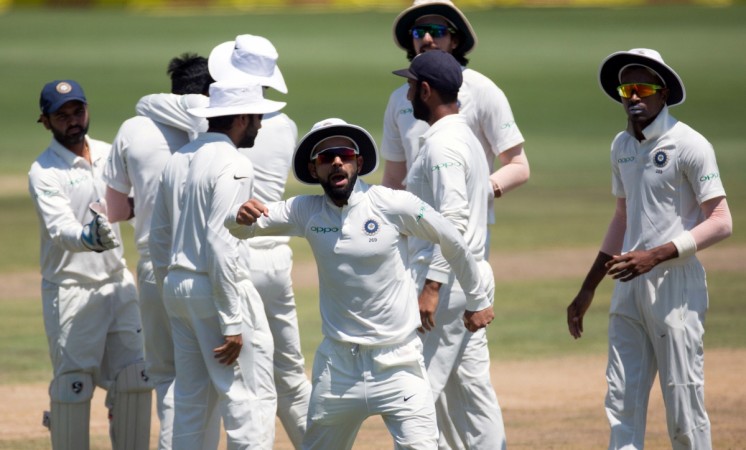 Baffling selection calls from Virat Kohli
Kohli's decision to drop Ajinkya Rahane and play Rohit Sharma in the middle order did not go down well with cricket fans and a few former cricketers. The Mumbai batsman, who has an overseas average of 53.44, did not get into the playing XI for the second Test in Centurion even after the latter's dismal show in the series opener in Cape Town.
Kohli backed his decision saying Rohit was prefered over Rahane after considering the two batsmen's recent form. However, the skipper did not stand by his conviction when it came to the selection of bowlers for the Centurion game.
Quite a few eyebrows were raised when Bhuvneshwar Kumar, who took six wickets and hit 38 runs in a low-scoring affair in Cape Town, was dropped for the Centurion Test.
Meanwhile, Team India are reportedly looking at playing an extra batsman for the third and final Test, starting Wednesday, January 24 in Johannesburg.
With a green top likely on offer, Rahane is likely to return to the playing XI as the visitors will have to strengthen their batting to tackle the in-form South African pace quartet.