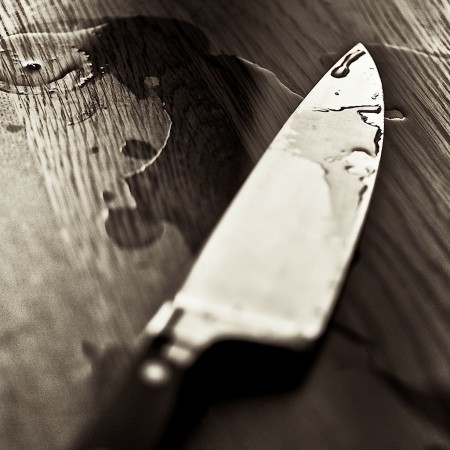 The attacker of Sangita Aich, a student of class 9, surrendered to the police Saturday in Barasat, West Bengal. Subrata Sinha a.k.a Raja stabbed the national-level volleyball player with a cleaver in broad daylight Friday as she was playing the sport in Barasat, in the outskirts of Kolkata.
According to the police, Raja, believed to be 20 years old, made advances to Sangita multiple times in the past, but the victim, believed to be just over 14 years old, avoided him. Raja, unable to take the rejections, attacked Sangita with the sharp weapon at the Natun Pukur locality in Barasat.
According to NDTV, Sangita's coach Swapan Das tried to save her but in vain. Das tried to attack Raja with his chair when he saw him rushing towards Sangita with the cleaver. While she managed to run from the scene, Raja kept following her and once he got hold of her, he hacked her several times and fled.
"If Tina had stayed behind me, he [Raja] would have had to kill me first. And he may have too," Das told the TV channel. "But she tried to run, he chased and slashed her brutally."
Though locals tried to help after they learnt about the incident, the girl couldn't be saved.
"I have a food stall near the volleyball field," Gopal Aich, the victim's uncle, said. "Suddenly, some people rushed over and said hurry up your niece has been attacked. I ran to her. she was bleeding and writhing in pain. I dragged her down to the main road.
"I tried to get a rickshaw. Many refused. Finally, one rickshaw took us to hospital but then they said she was dead."
Sangita played volleyball twice at the national level and thrice at the state level.