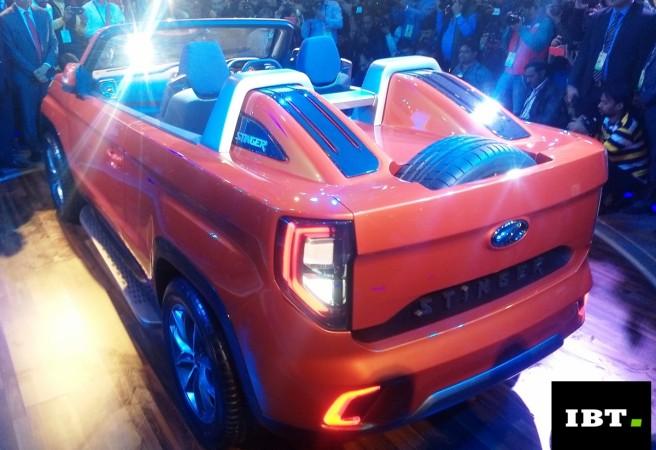 It is arguably the greatest news auto lovers in India have been longing for. India's first indigenously designed convertible sports car will soon hit the road. And you guessed it right, it has to be from Maruti Suzuki. India's largest carmaker is setting the tabs high, yet again!
And as we had reported earlier on our portal, Maruti Suzuki's plans of venturing into the sports car segment targeting the Indian market has come to fruition. The development takes the rivalry in the segment a notch higher as the new convertible sports car will race against another Indian bigwig Tata's TAMO RaceMo.
For Maruti's fan following, it is a double delight. We just heard that the carmaker has signed another deal with Toyota to share cars each other. Now, this!
And when it is from Maruti, the price tag should not come as a surprise. A report of CarandBike claims the yet-to-be-named sports convertible car from Maruti Suzuki will be priced at around Rs 18 lakh, possibly going all the way up to Rs 20 lakh.
From the look of it, Maruti is not ready to leave the space for TAMO RaceMo and with the arrival of the new sports car, the company has thrown down the gauntlet for other carmakers.
And the last bit is that Maruti Suzuki's convertible is likely to go on sale through Nexa, which currently sells Ignis, Baleno, S-Cross and the newly joined Ciaz. Another marker from Maruti Suzuki!
Now you must be thinking, when do we go for the test drive? An official from the company told IBT India that they are still mulling over the name of the convertible with names such as Cappuccino being considered. The sports car could come to the market as early as May 2018.
For more information on the upcoming Maruti Suzuki's convertible car click HERE.