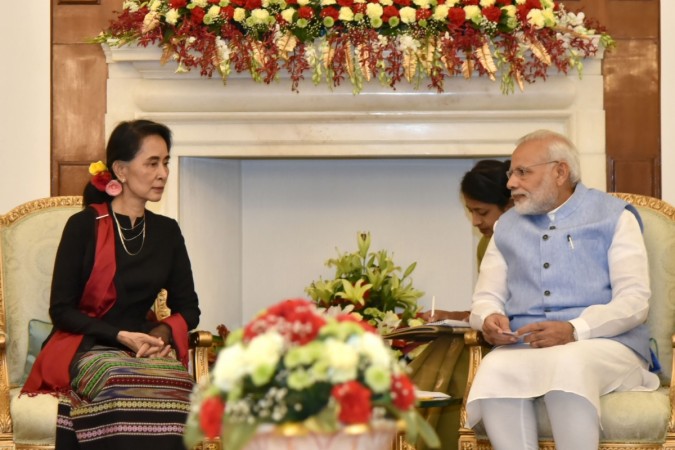 Prime Minister Narendra Modi and Myanmar's Foreign Minister Aung San Suu Kyi issued a joint press statement from the Hyderabad House on Wednesday in New Delhi.
"I welcome Excellency to her second home. It is an honour for us to receive you in India," Modi said in his address.
"As you lead Myanmar to become a modern and prosperous nation, India and its friendship will stand with you in full support and solidarity," Modi added.
He further added that the Myanmar leader's "clear vision, mature leadership, struggle and eventual success in establishing democracy in Myanmar" has been an inspiration to people all over the world.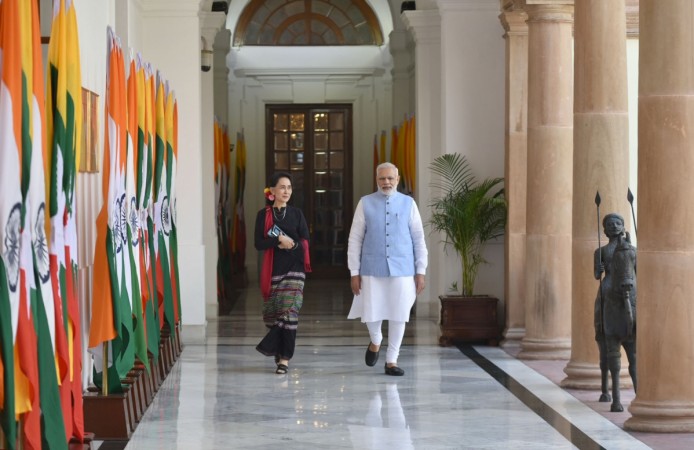 Talking about the developments of the meeting, the prime minister said that India and Myanmar have agreed on closely coordinating with each other on security issues in border areas and also show "sensitivity to each other's strategic interests."
"India has a robust development cooperation programme with Myanmar. We have agreed to enhance our engagement in several areas including agriculture, power, renewable energy and power sector. As close and friendly neighbours, the security interests of India and Myanmar are closely aligned," PM Modi said.
He added that both the countries have enjoyed centuries of cultural connect, with India offering assistance to restore the pagodas that were damaged due to the recent earthquake in Myanmar. Modi also said that the Archaeological Survey of India (ASI) "will also soon begin work on restoring two old temples and inscriptions of King Mindon and King Baygyidaw in Bodh Gaya."
"As a reliable partner and friend, India stands shoulder to shoulder with you. I wish you and the people of Myanmar all success," the prime minister said concluding his address.
Meanwhile, Suu Kyi said in her address that Myanmar has "always admired India for being the greatest democracy in the world. We are confident that our countries can overcome challenges. The time has come for us to say that yes we can do this."