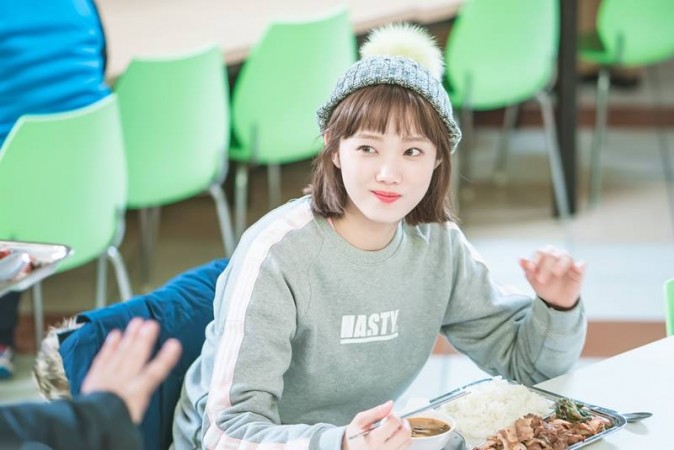 Lee Sung kyung, a South Korean actress popularly known for her title role in MBC drama Weightlifting Fairy Kim Bok joo, is likely to play the lead role in an upcoming SBS drama. It is likely to feature Moon Lovers: Scarlet Heart Ryeo actor Nam Joo hyuk as the male protagonist.
Weightlifting Fairy Kim Bok Joo episode 16 (finale) recap: Season 2 predictions
The romantic comedy thriller series, titled Be Careful of This Woman, will revolve around the life of a Taekwondo player-turned-judicial apprentice named Eun Bong Hee. It will focus on her life at several prosecutors' office and courts.
A representative of the Doctor Crush actress from YG Entertainment revealed that she is currently in talks with the production team to play the lead role. According to the agency, the 26-year-old is currently reviewing the offer and she could make an official announcement in the near future.
Meanwhile, the spokesperson of Seoul Broadcasting System (SBS) stated that Lee Sung kyung is a potential candidate for the lead role and they are looking forward to her response, according to Soompi.
Although the names of other celebrities to appear in the drama are yet to be revealed, speculations are rife about the casting of Nam Joo-hyuk. The followers of Weightlifting Fairy Kim Bok joo are eagerly waiting to watch a reunion of their favourite onscreen couple.
The storyline of Be Careful of This Woman could have lot of similarities with MBC drama Woman With A Suitcase and SBS series Innocent Defendant. It is scheduled to premiere in May during the time-slot of currently running show Saimdang.
According to rumours, season 2 of Weightlifting Fairy Kim Bok joo is likely to focus on the professional lives of the lead characters and the challenges faced by them.
However, MBC is yet to release any official statement regarding the renewal of the Korean mini-series. So, the followers of the show will have to wait a little longer to know more about its casting and storyline.