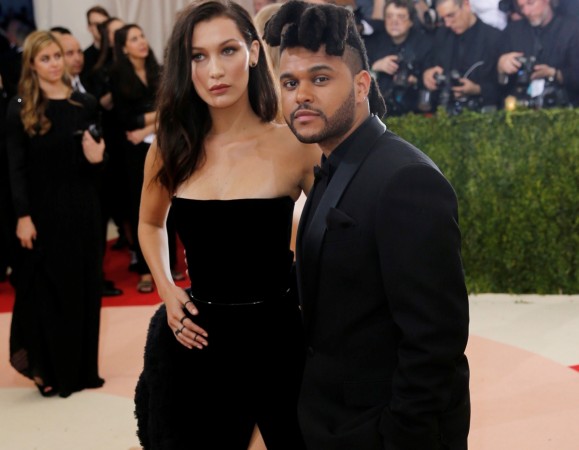 The Weeknd reportedly wants to reconnect with his ex-girlfriend Bella Hadid after seeing Selena Gomez and Justin Bieber together again.
People close to the Canadian singer, whose real name is Abel Makkonen Tesfaye, claimed that he is planning to make amends with the American fashion model. According to an industry insider, the Can't Feel My Face singer feels sorry about the rocky ending of his romance with the 21-year-old model.
"Now that Selena and Justin are talking again The Weeknd feels inspired to reconnect with Bella and reestablish a friendship with her. He feels like he owes Bella an apology for some stuff that went down. He really hopes they can talk it all out," the source told Hollywood Life.
Also read Bella Hadid has joined the celebrity bra-less trend; is it for new BEAU Drake?
The insider also claimed that the Canadian singer wants to keep a positive vibe with the people around him. "Bella will always hold a dear place in his heart. He wants to make things right with her so they can be cool again," the source added.
Earlier this month, Bella's mother, Yolanda Hadid, admitted that her daughter was upset to see her former lover with Gomez. During her appearance on Watch What Happens Live With Andy Cohen, the show host asked The Real Housewives of Beverly Hills star if her daughter was heartbroken to see The Weeknd with Gomez and she replied, "Not anymore, I think."
Bella is apparently dating Rihanna's ex-boyfriend Drake now. "Bella was getting over her ex and wasn't interested in Drake. But that soon changed when Drake turned on the charm and wooed her with romantic gestures, including expensive jewelry and flowers," a source told Life & Style Magazine last week.