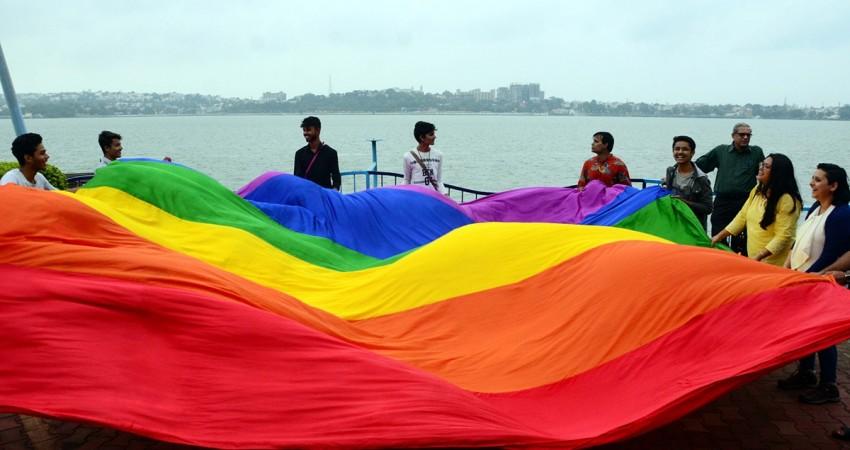 The morning of September 6 was not a usual one for Tushar. The 23-year-old had specially flown down to Delhi all the way from Bangalore for the much-awaited day. India's Supreme Court was to announce its verdict on a clutch of petitions challenging criminalisation of homosexuality and the young man had to be there to see his life change forever.
The clock struck half past eleven and within a few minutes, a million lives were not the same anymore. They were free to love whoever they wanted to, free to establish intimate relations with whoever they wished to. They were no more criminals in the eyes of the law. They were free souls now who could live the life of their choice without the fear of being framed as penal offenders by law of the land.
Announcing one of the most historic judgments of modern India, the country's apex court partially struck down the archaic and draconian Section 377 of the Indian Penal Code. Altering its own decision of 2013, the apex court termed the 158-year-old colonial Section 377 as irrational and arbitrary. It said that the LGBTIQ (lesbian, gay, bisexual, transgender/transsexual, intersex and queer) community has the same rights as enjoyed by any ordinary citizen and respect for individual choice is the essence of liberty.
The moment the landmark judgment was announced, thousands who had gathered outside the court started celebrating their new-found freedom. Tushar was surprised to see his brother at the court who had come just to support him. Speaking to IBT, Tushar said that he was incredibly happy with the judgment as it legitimises same sex relationships.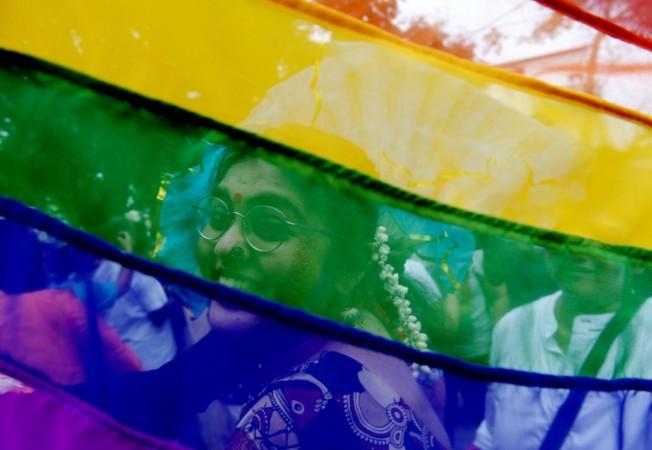 NO MORE A CRIMINAL
Tushar recalls that he was only 14 when the Delhi High Court had, on July 2, 2009, struck down the provision of Section 377 which criminalised consensual sex between adults stating that it violated the fundamental right of life and liberty and the right to equality as guaranteed in the Indian constitution. "I come from a small north-Indian town where we would get the newspaper two days later, so, on the morning of July 4, when I read the news, even though I could not completely understand it, somewhere deep within, I was pretty damn happy!" he says.
Recalling his days of struggle, Tushar shared that he had moved to Bangalore by 2013 when the Supreme Court decided to criminalise same-sex relationships once again. "That was a time when queer people really needed support and so I had moved to Bangalore and joined a support group. I got a lot of support too because when you have told nobody about it, the queer supports you a lot," he says.
Remembering the 2013 judgement, Tushar says that it delegitimised a lot of things that were close to him. "Imagine this constant fear of being a 'criminal' that you carry at the back of your head everytime you choose to get intimate with anyone," he says. He says that after the 2009 verdict, a lot of people were able to discuss their sexual orientation with their parents and the apex court's September 6 judgement would help many more including him to do the same.

Tushar is not the only one who is incredibly elated at the judgement. Bala, a 29-year-old PR professional from Bangalore is pretty excited too. "Now, from this moment, no one has the right to question my identity. I am a free bird now and I have all the rights to hold my man's hand and walk proudly," he says. He also shares that he plans on getting married someday when he would have found his soulmate but maintains that his parents are not supportive of it.
HAPPY BUT NOT CONTENT
Debajyoti Guha works with the hospitality industry in Delhi and says that he is happy with the judgement but not content. Guha agrees that the judgment has come as a long-pending relief and at least it would take away the criminal stigma attached to being gay. "The fear that someone can frame a case against me or someone can bully me and threaten me by using the law is now gone," he says, adding that the judgement gives the members of the community a lot of confidence in terms of not being shy about their sexuality.
However, he says that he would have been content with the judgement had the court also given them rights such as the right to get insurances for their partners or legalise or acknowledge their live-in relationships or marriages. "This is just a baby step. The court had an amazing chance of delivering a legendary judgement by saying that gay marriages have also been recognised and that same-sex couples would also have the same rights that straight couples or couples accepted by the society enjoy," a happy but discontent Guha says.
THE RAINBOW CRUSADERS
Rachita has been a human rights campaigner in Bangalore for a long time now. She says that after the SC judgement of 2013, the new verdict is an important moment for her. "It's something activists, lawyers and organisations have been working on for years and after the 2013 verdict, this surely comes as a big relief for all of us," she says.
Rachita feels that not only has the verdict come as a victory for the community but also for human rights. "No longer can this law be used to threaten, extort, kill or jail LGBTQ people under Section 377 and this is a massive victory for human rights in our country," she says.
Dhrubo Jyoti, a journalist and a crusader for the rights of the LGBTIQ community, says that the judgement is the first step to recognising the rights of queer people. "The fight for queer rights is a fight for dignity and respect. Of course, the most vulnerable among the queer community were affected by the law. And one judgement will not solve things overnight. But it will help dispel the cloud of blackmail, abuse and paranoia that hangs over India's queer population," he says.
THE STAND-UP WAY
Navin Noronha has been using stand-up comedy as a tool to educate people about queer lives and their struggles and joys. "I share my coming out stories with people as a means to sensitise them to the issues at hand. I host a podcast, I host community gatherings and help people who need counselling get in touch with the right people. I am fierce in my individuality and there is nothing that is going to stop me or my queer brethren. Next up, we carry on bridging the gaping hole in society's perceived notions about queer lives. We are here and we matter. We are your sons, your daughters, your drivers, your cooks and your own blood, " a hopeful Navin says.
Recalling his initial questioning phase, Noronha says that it took a while for him to wrap his head around the fact that he was attracted to the male anatomy ever since he was 14. "I have come out on several levels to a lot of people and have faced a varied range of reactions but my biggest victory was when I told my parents when I was 23. It felt like I wasn't hiding myself anymore. A massive weight was off my chest," he says.
When asked about how does the community plan to take things forward from here, Noronha says that for the next few weeks they are just going to celebrate. "We celebrate for all the times we have been bullied, physically hurt and called slurs. And then once the parties and the celebrations are done, we will come together, as we always do, to plan the next move. There are several more things to accomplish on the equality front. We have just decriminalised homosexuality, we haven't ended the discrimination. As of now, the social stigma has to be ended, we need better laws to be put in place that extort queer individuals," he says adding that gay marriage is still a while away for him.