Veteran actor, singer and performer Ila Arun is a prominent personality in the entertainment industry. Being a versatile Rajasthani folk singer, she has made her mark with her acting caliber in Jodha Akbar, Begum Jaan, Manto and more. She is now foraying into the web space with ZEE5 's web film Ghoomketu, which also stars Nawazuddin Siddiqui, Ragini Khanna, Anurag Kashyap and Raghuvir Yadav. IIa Arun will be seen essaying the role, of Nawazuddin's aunt.
Owing to some unforeseen circumstances, the film Ghoomketu, which was slated to get a theatrical release in 2018, will now be released on the web on May 22.
In an exclusive conversation with International Business Times India, Ila Arun spoke about her upcoming web film Ghoomketu, her take on the ongoing tussle between OTT and theatres, how she spends her lockdown time and more.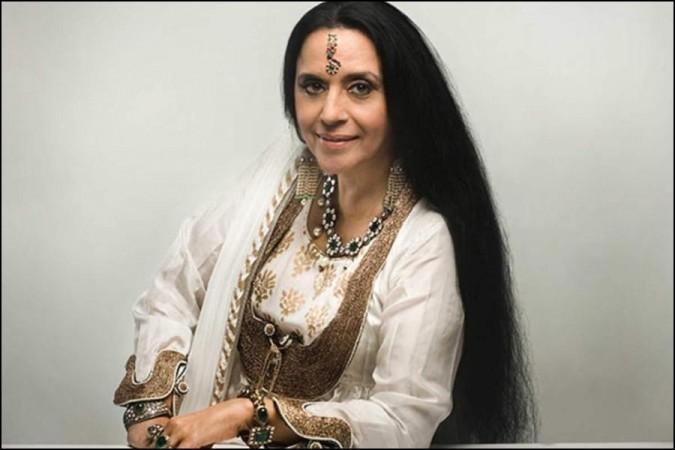 Excerpts from the interview:
On what keeps her on toes during the quarantine
Life is to live at the fullest. Since March 23, I am quarantined and making the best of it. I go live on social media. Recently I have been making content with my daughter Ishita and son-in-law on Facebook.

And like what everyone is doing, I am also sweeping and mopping cleaning the house and keeping myself positive. It feels like summer vacation back in the days when I would go to my native place Jodhpur and my uncle was very strict we wouldn't go out anywhere and help everyone with household work. And now after so many years, I am doing the same.
On her take on remixes being made
Change is the way of life and we all should adapt to the change in our lives. I didn't know how to operate Facebook and Instagram or to go live but now I do it. If we don't cope up with the technology we shall become antique. Technology is growing day-by-day. We should adapt to it in our lifestyle. Having said that the importance of performing live in front of your audience, in an open space will never die. Musical concerts which are real and raw should also be cherished. Amidst the rat race of achieving everything technologically, we should never forget our Sanskriti.
Whether the future of OTT is brighter and would eventually kill theatres
My web film was Ghoomketuwas was supposed to hit the screen in 2018 but due to some reason, it was delayed. And I am glad it was delayed. With so many films releasing back to back, you never know which big banner film would clash with our film. And now as it will be releasing on the web, the reach will be more. People from all strata of society can watch the film. At this point, the graving for new content is more and people are inside the house and they have almost watched everything and now want to see more of new content.

I would like to share a story with you, there are so many OTT platforms like Netflix, Amazon which shows high-end elite drama, which is enjoyed by the upper class. Zee 5 keeps its shows rooted. The other day my driver came running to work and I scolded him saying, 'why is he loitering around he should rather stay indoor', to which he replied, his wife makes me do household chores. Saying this he started watching films on the web. So I am not saying that multiplexes and theatres will die. Web gives a platform to a lot of films.

Don't we all want to go out and watch the cinema in theatres, have popcorn, samosa and enjoy. No one likes to stay indoors and watch films all the time. Do you think people will not go abroad to get married or have a destination wedding? Everything will follow with its due course. This year will be rocky and shaky but soon things will kickstart.
On her character in Ghoomketu
I play Nawazuddin Siddiqui, bua (aunt) Santo who is a very high spirited woman and her own rules and regulations. However, she is always supportive of her nephew.
Experience working with the star cast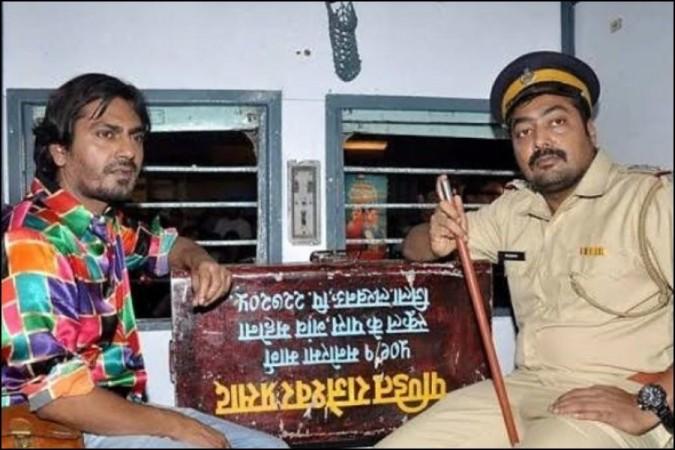 It was fun working with everyone, Nawazuddin is such a brilliant actor and performer. He moulds himself into any given place and situation. While Swanand Kirkire is also good, the entire cast and crew are amazing. I had a wonderful time shooting and I wish everyone likes the film.