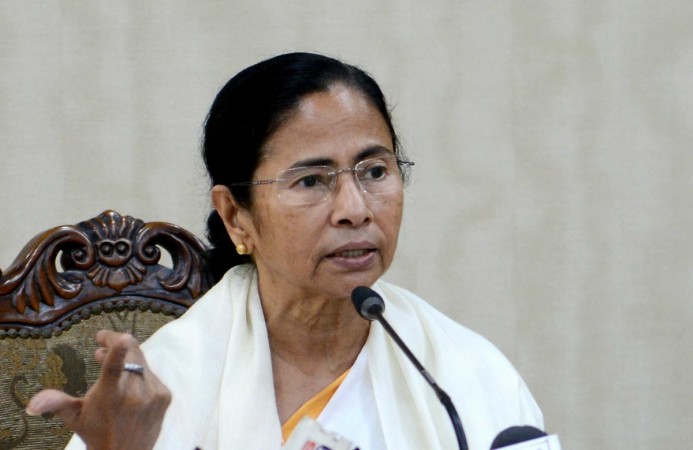 West Bengal Chief Minister Mamata Banerjee on Saturday slammed Prime Minister Narendra Modi for not talking about the real agenda of demonetisation and asserted that the people of India will decide to "deModitise" the nation.
"End of Demonetization and Start of DeModitization. The year 2017 will mark the year of Demoditization. This will be the New Year Resolution of all 125 crore people of this great country," Banerjee tweeted after PM Modi's address to the nation on Saturday evening, in which he announced several schemes for the urban and rural poor, farmers, small businessmen, senior citizens and pregnant women.
In a series of tweets, the Trinamool Congress supremo demanded the figures on recovery of black money.
"PM deviated from actual agenda of black money and demonetisation. PM just took over post of Finance Minister and made pre-Budget speech. So the FM was missing from this advance Budget Speech made by PM. Modi babu, empty vessels make the most noise," the chief minister tweeted.
She added: "PM who runs nation in the name of Suddhikaran just underwent Buddhiharan. Promises broken. Promises derailed. People are not beggars. He has snatched common man's financial rights. Financial Emergency continues in the name of black money cleanup. Money not available in banks. Still no concrete solutions to problems. In the name of addressing the nation, Modi Babu is serving his selfish personal agenda."
Banerjee described Modi's address to the nation as a "heartless, baseless speech" and said that he "forgot to even pay respects to 112+ citizens who died in queues. Saying Nation Address and doing political vendetta."