Wayne Rooney bid adieu to his England international career last night against USA in a friendly and said that the current team looks good to bring a trophy back home.
Rooney, now 33, plies his trade for D.C. United in the MLS and could not have asked for a more fitting place than Wembley for his international swansong.
On the night, coach Gareth Southgate decided to rest a few regulars ahead of their clash against Croatia, thus opening up a few spots for the youngsters who did not fail him in a 3-0 victory.
Rooney, a second-half substitute, was more than impressed with what he saw.
"It's my opinion that England are in very safe hands from what I've seen this week," Rooney was quoted as saying by AFP.
"The way they are being coached is brilliant, it's a great group of young players who have a bright future."
Rooney went on to prophesize that this England team would come very close to winning the next international trophy for the nation.
"They will go close to being the next team to bring a trophy back for England."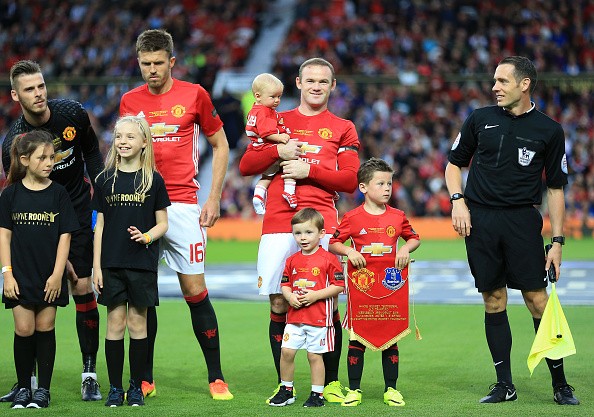 The decision to honour Rooney with a retirement match had divided opinion but it was his introduction in the 58th minute that got the loudest ovation. The former Manchester United player was handed his first international cap in two years.
"It will live with me for a long time," said Rooney before talking about the mini-controversy over his selection.
"It is something which created debate because it was the first time something like this happened, but it is the right thing to do for the players if you achieve and leave your mark on the England team."
Rooney was honoured before the game with a guard of honour and the presentation of a plaque bearing a golden Three Lions badge by current skipper Harry Kane.
Wayne Rooney is currently the record goalscorer for England and Manchester United with 53 and 253 strikes respectively but believes Kane will trump his international tally which is why he chose the Spurs striker to present him with the trophy.
"I asked Harry Kane to present me with the award because I believe he will beat my goalscoring record and I look forward to presenting him with the trophy," Rooney added.