With the much-anticipated premiere of Young Sheldon last month, The Big Bang Theory (TBBT) spin-off show just stole our hearts with its coming-of-age storyline.
Also Read Young Sheldon episode 1 watch online: Here's where it all started
The CBS sitcom centres around TBBT's one of the most popular characters Sheldon Cooper (Jim Parsons) and his much-talked about childhood.
The pilot episode of the series, which was aired on September 25 on CBS, has been watched by a total of 22 million people.
But if you still could not catch the pilot episode yet, here's a quick recap —
The episode features the nine-year-old Sheldon Cooper who lives in East Texas along with his family.
The unafraid and smart Sheldon faced his first day of high school along with his older brother George Jr., who was also starting his freshman year.
The upcoming episode will focus on the health of Sheldon's dad as the viewers are aware (from The Big Bang Theory) of him being an alcoholic. But this particular situation will lead young Sheldon to raise the question about the existence of God.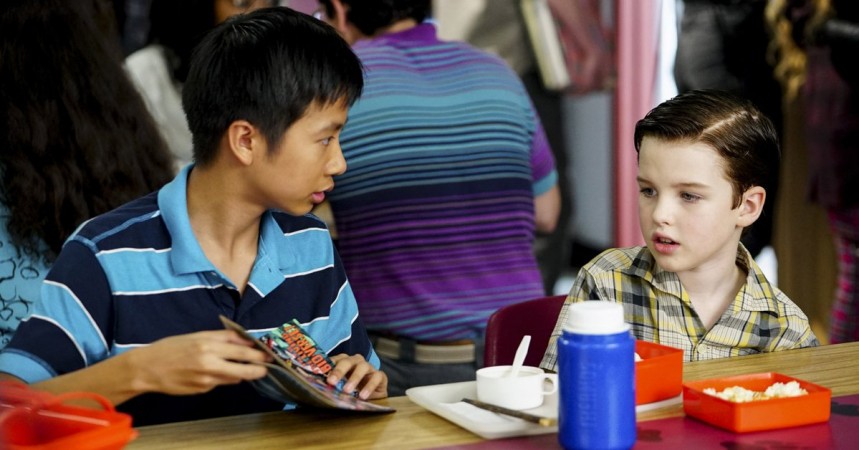 And, this is when viewers will be introduced to Sheldon's grand mom aka Meemaw, who will try to enlighten the young nine-year-old.
CBS also released a short preview clip for the upcoming episode in which the nine-year-old is seen reading a self-help book to learn the technique of how to make a friend as his mother is quite worried about him not having any friend.
The official synopsis for the second episode reads —
"When George Sr. is rushed to the emergency room, Meemaw (Annie Potts) comes to babysit, and the kids have an adventure getting to the hospital on their own."
Watch the preview clip here.
The show features Iain Armitage as young Sheldon Cooper, Zoe Perry as Sheldon's mother Mary, Lance Barber as Sheldon's father George Sr., Annie Potts as his Meemaw. Child actors Montana Jordan and Raegan Revord are portraying the characters of George Jr. and Missy respectively.
Young Sheldon airs on Thursdays at 8:30/7:30c on CBS. You can watch the show online free HERE. The show is also available on Amazon Prime Video.
The Big Bang Theory spin-off show airs in India on Comedy Central. The second episode titled 'Rockets, Communists, and the Dewey Decimal System' will premiere on November 3 at 9 pm.