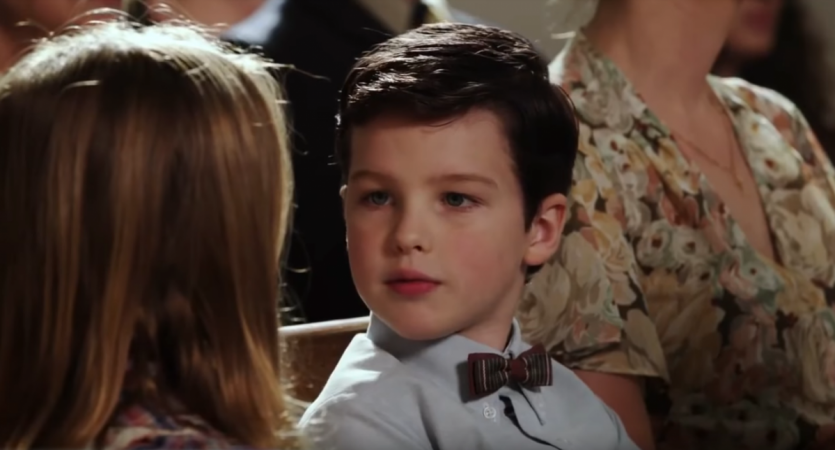 If you love Sheldon Cooper from the hit CBS show The Big Bang Theory, Young Sheldon is for you.
CBS is banking on the popularity of Sheldon Cooper and premiering the first episode of a show based on Sheldon Cooper's childhood in a spinoff of TBBT.
Starring Iain Armitage, who was seen earlier this year in HBO's Big Little Lies, Young Sheldon will feature Jim Parsons playing the narrator throughout the episodes.
Also Read: Young Sheldon, Mayans MC and other popular series spin-offs to watch out for
The first episode is titled Pilot, and has been helmed by Jungle Book director Jon Favreau.
Early reviews of the episode makes it look more like a film than a sitcom spinoff, which is a good sign.
IndieWire reveals that, unlike other sitcoms that are shot using multiple cameras, Young Sheldon is filmed using a single camera.
The Pilot episode will establish the family — Sheldon Cooper's relationship with his mother, twin sister, elder brother and father. A glimpse of this has already been provided in the trailer.
The story will begin from when Sheldon was a nine-year-old. New York Times revealed that the episode will begin showcasing Young Shelly's first day in high school.
"It was the quickest pitch and the quickest yes in the history of television," Leslie Moonves, the chief executive of CBS, told NYT a few weeks ago. "Chuck said, 'Sheldon, East Texas, 9 years old.' I said, 'Done!'" she recalled.
But how did they come about choosing the young actor? The creators wrote a long, difficult monologue for the audition purpose. During their hunt, they came across Armitage and called him for a test.
"I have a pretty good memory so I could do most of it easily," the nine-year-old recalled. "Well not easily, you can't memorise a three-page dialogue easily. More like, we did it and we did it and we did it to the point where it seemed natural," he said.
"Eventually, bazinga!" he added, referring to Sheldon's trademark words.
While the first episode airs on Monday, the other episodes will air starting November 2. The new show premieres along with The Big Bang Theory on CBS. You can watch Young Sheldon here. The show premieres in India on Saturday, September 29, 9 PM, on Comedy Central.
Watch the trailer here: