With the new fall season upon us, there is a flood of shows are coming in the next few months. While some will stay, some will be cancelled after a season or two. Hence, it is extremely difficult to judge a show just watching a pilot episode.
Also read: Fall TV Schedule 2017: Here's when you can watch new and returning shows
Below, we have rounded up five new TV shows you should be watching this fall, based on its cast, storyline, and makers.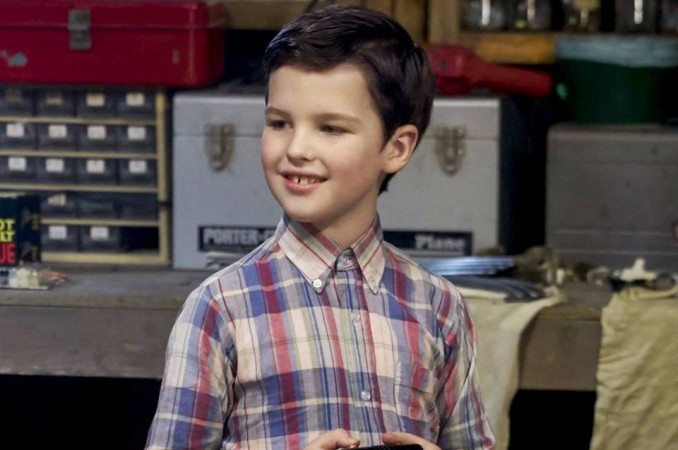 Young Sheldon (September 25, CBS)
For 10 years on The Big Bang Theory, audiences have come to know the iconic, eccentric and extraordinary Sheldon Cooper. This single-camera, half-hour comedy gives us the chance to meet him in childhood, as he embarks on his innocent, awkward and hopeful journey toward the man he will become. The show will air on Comedy Central in India on September 29.
The Good Doctor (September 25, ABC)
Shaun Murphy (Freddie Highmore, Bates Motel), a young surgeon with autism and savant syndrome, relocates from a quiet country life to join a prestigious hospital's surgical unit. Alone in the world and unable to personally connect with those around him, Shaun uses his extraordinary medical gifts to save lives and challenge the skepticism of his colleagues. The show will air on Colors Infinity in India on October 3.
Ghosted (October 1, Fox)
From 20th Century Fox Television, 3 Arts Entertainment, and Gettin' Rad Productions, a cynical skeptic (Craig Robinson), and a genius "true believer" in the paranormal (Adam Scott), are recruited by a secret government agency to look into the rampant "unexplained" activity in Los Angeles -- all while uncovering a larger mystery that could threaten the existence of the human race.
The Mayor (October 3, ABC)
In the new ABC TV show, young rapper Courtney Rose (Brandon Micheal Hall) runs for mayor of his hometown to generate buzz for his music career. Unfortunately for Courtney, his master plan goes wildly awry, ending in the most terrifying of outcomes: An election victory.
The Last O.G. (October 24, TBS)
The Last O.G. centers on Tray, an ex-con, who is shocked to see just how much the world has changed when he is released from prison after a 15-year stint. Returning to his gentrified Brooklyn neighborhood, he discovers that his ex-girlfriend has married a successful white man who is helping raise the twins Tray never knew existed. Wanting nothing more than to connect with and support his kids, Tray falls back on the skills he learned in prison to make ends meet.