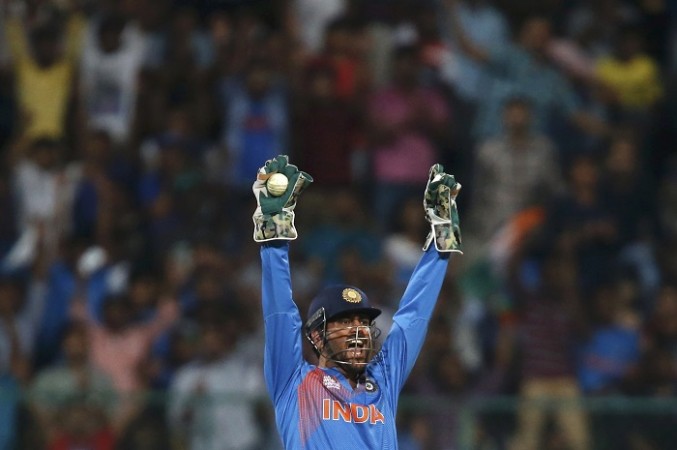 India cannot afford to lose, Australia must win, making this ICC World T20 2016 Group 2 encounter one of the most-awaited games of the tournament so far. Fans in Mohali will, no doubt, come out in droves hoping for an India victory, but against an Aussie side back in their flow, it will be far from easy.
Easy is something India have not done so far in this tournament, making heavy weather of their two victories in this World T20, while they were undone by spin in their opening match against New Zealand, a loss they still haven't quite recovered from.
Read about Kohli's stunning innings HERE

Coming off a dominating Asia Cup title run, the India batsmen were expected to make run-scoring look easier than ice melting on a summer's day, but that plan hasn't quite gone the way they would have liked. Yes, India have come up against some iffy surfaces, and while batting has been difficult in most of those pitches, the batsmen have used that excuse rather too easily for their non-performance.
Watch the highlights of the incredible match HERE

Had it not been for a Virat Kohli classic, India would have struggled to put up a W against Pakistan, while the Bangladesh victory was just, well, sheer luck. Play that same final three balls another 99 times, Bangladesh will win all 99 of those.
Get the match as it happend HERE
So, the need of the hour for India is simple – batting needs to step up. Rohit Sharma, Shikhar Dhawan, Suresh Raina, even Yuvraj Singh, that Pakistan knock notwithstanding, and MS Dhoni cannot hide behind the bowlers anymore; they must put their hands up and make that willow of theirs talk, and not rely so heavily on Kohli.
The Mohali wicket should help in that matter as well, unless the curator suddenly takes all the grass off the pitch and turns it into a rank turner again. What the organisers do not seem to understand is that in limited-overs matches, India are a better side on flat, ball-coming-on-to-the-bat decks, rather than slow, turning ones.
They smashed Australia 3-0 in the T20 series earlier this year on batting beauties, and if the curator can prepare a pitch where the batsman will dominate, but with just a wee bit of help for the spinners, India will be happy.
Australia will know slow wicket, easy-paced wicket, flat wicket, it does not matter, they need to be at their absolute best to trip up India. The batting sparkled in the win over Pakistan Friday, and Steve Smith will want another such performance from his batsmen against India. The bowling was not the greatest from Australia, but in Adam Zampa, they have a spinner who seems to thrive in the T20 game.
If the legspinner finds his range, with the decent fast bowling backup available and the way the India batsmen have been playing, Australia might just find themselves in a situation where they defend a score comfortably or have a smallish total to chase.
It all comes down to the India batting. Three games they have failed to perform as a unit, and if that trend moves up to the fourth match, it will be bye, bye birdie as far as India's semifinal hopes in the ICC World T20 are concerned.
Where to Watch Live
Idia vs Australia will begin at 7.30 p.m. IST (2 p.m. GMT, 9 a.m. ET, 1 a.m. AEDT). Star Sports 1, Star Sports 3, Star Sports HD1 and Star Sports HD3 are the channels which will broadcast the match live in India. Viewers in India can also watch the final World T20 Group 2 match by live streaming online on Starsports.com and Hotstar.
Channel Nine and Fox Sports 3 will show the World T20 2016 match live in Australia, while the live streaming option is on Foxtel and Cricket Australia Live.
Willow TV is the place to be to watch the India vs Australia game first thing in the morning in the US and Canada. Willow TV Online will broadcast the game by live stream online.
Sky Sports 2 will show the match live in the UK , while the live stream option is on Watch Sky Sports.
Viewers in New Zealand can watch India face off against Australia live on Sky Sport and Sky Go NZ.
Audience in South Africa and Sub Saharan Africa can switch their remotes to SuperSport, with the online live stream option on SuperSport Live Video.