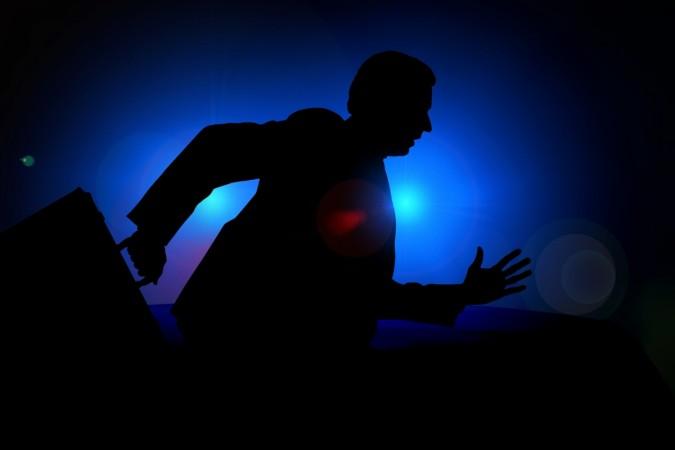 A thief has been caught on camera scrambling the street trying to pick cash, which he robbed from a travel agency after a gust of wind blew some of the notes away.
The CCTV footage shows the robber and his partner fleeing towards Craven Street in Droylsden, England with cash stuffed in trousers, but suddenly a gust of wind blew away the loot.
The notes were seen flying away as one of the men frantically tries to catch hold of them, losing few more in the process. The other man fled the scene immediately.
According to reports, the incident happened on March 17 when the two robbers went into a travel agency in Queens Walk and demanded money.
"'This duo threatened innocent people working in the travel agents and should know their actions are utterly unacceptable," said Detective Constable Phil Scargill, according to The Metro.
The official also asked for public assistance to nab the miscreants.
'I'd urge anyone who saw something that stood out from the ordinary that day, or who caught sight of the offenders as they fled from the travel agents, to please get in touch with police and share what you know," Scargill added, as reported.
Recently another video, showing a burglar getting stuck between sliding doors while breaking into a bookstore, surfaced. He was caught on security camera forcefully opening the main door of a shopping complex on Collins Street after midnight Thursday.
According to Australia's Victoria Police website, the burglary took place just after midnight March 15. However, while coming inside, the man got stuck in between the sliding door. He struggled to get inside as his leg and backpack got caught in the small gap.
It seems karma always has its way.
Check out the video here: