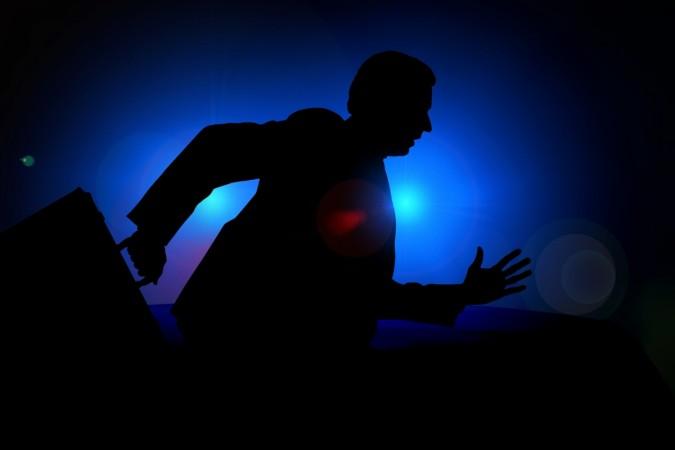 Like all professions, even robbery seems to have some really incompetent and clumsy people. Victoria Police, on March 18, took to Twitter to share a video of a bugler getting stuck between sliding doors while breaking into a bookstore.
"Melbourne CIU are investigating a burglary at a Melbourne bookstore last week. Probably not the nimblest burglar we've seen," read the caption, which was posted along with the video.
According to Victoria Police website, the burglary took place just after midnight Thursday. An unknown man was caught on security camera forcefully opening the main door of a shopping complex on Collins Street.
However, while coming inside, the man gets suck in-between the sliding door. In the footage, the man, dressed in a grey hoodie and black tracksuit while holding a glass, is seen struggling to get inside as his leg and backpack get caught in the small gap.
While trying not to spill whatever he had in the glass, he stops midway, completely removes the bag from his shoulders and pulls it with all his might.
His predicament does not end there. Victoria Police reported that once inside, while he was trying to access stores on the lower level, he fell over on the escalator before climbing on a ledge.
He then smashed through a security door to get into a rear office. However, he struggled to open an office safe and after failing he lifted his hands and left the shop. Security footage showed him stumbling under the weight of the safe.
Police have sought help from the public for identifying the man. Anyone who has any information has been asked to contact Crime Stoppers on 1800 333 000 or submit a confidential report at www.crimestoppersvic.com.au.
Check out the tweet here: